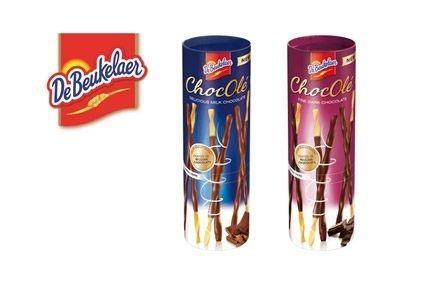 German snack and savoury biscuits manufacturer Griesson de Beukelaer has made its debut in the UK sweet biscuits category with the launch of two products.
ChocOle available in Milk Chocolate and Dark Chocolate variations, and the DeBeukelaer Cookies Bakery Range will launch into Tesco stores across the UK this month.
ChocOle twisted biscuits target the young adult market, said the firm. They will be priced at GBP1.39.
DeBeukelaer Cookies Bakery Range come in three variants: Brownie, a soft-baked form; Creamy, a nougat-filled format and Crispy, a milk chocolate with hazelnut format. The cookies can be eaten cold or warmed in the microwave. They retail at GBP1.99.
The UK launch is clearly a significant move for Gdb. We launch our branded business into the UK market and bring innovation and excitement – by way of innovative packaging and recipes – to the sweet biscuits category that is expected to grow by 8% in value per annum," said Melissa Priest, Trade Marketing Manager.
Speaking to just-food, Priest added "there is more product innovation in the pipeline".