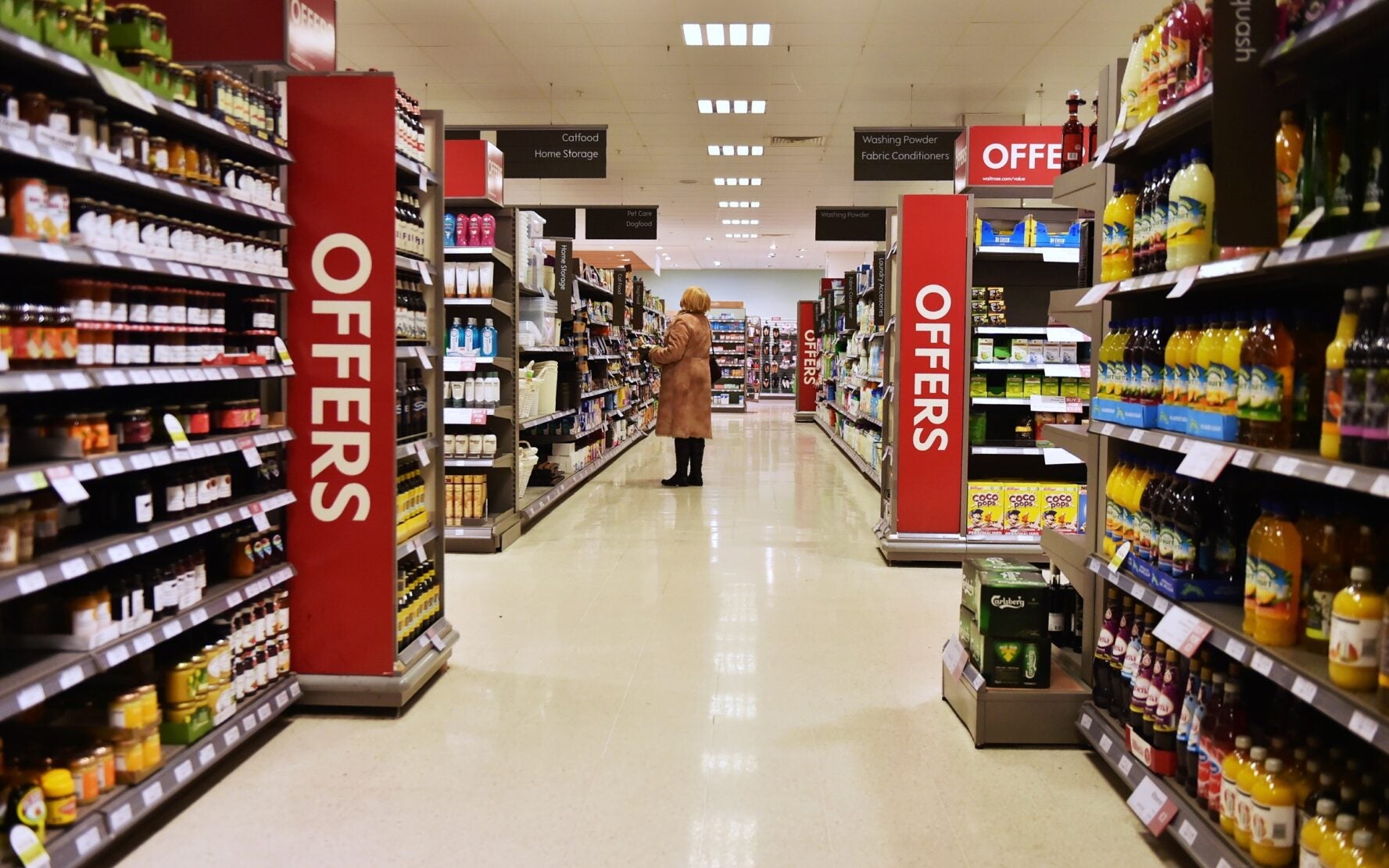 UK inflation in October reached another all-time high, with prices of food and soft drinks rising 16.4%, data shows.
Overall inflation rose by 11.1% in the 12 months to October 2022, up from 10.1% in September 2022, according to the Office for National Statistics (ONS).
The main drivers were once again energy, and food and non-alcoholic beverages, marking 15 straight months of price rises in the consumables component. The annual inflation rate for food and non-alcoholic beverages is estimated to be at its highest since April 1980, when it reached 17.6%.
Month-on-month food and beverage inflation rose from 0.5% in October 2021 to 2% in October 2022.
UK trade body The Food and Drink Federation insisted manufacturers "continue to do what they can to contain price rises for shoppers". Karen Betts, the FDF's chief executive, added: "We are very conscious of their impact on low-income households in particular. But on average manufacturers have seen a 21% rise in their costs over the past year, with the high cost of energy particularly significant. This has meant that some costs are having to be passed onto consumers."
Food prices were pushed up largely by milk, cheese and eggs. The British Retail Consortium said rising food prices were driven up by high fertiliser, animal feed and global food costs.
It said customers will be looking to promotions and Black Friday deals for "gifts and festive treats" in the run-up to Christmas.
The trade body called upon the UK government to relieve some of the costs on retailers in its autumn budget, which will be announced tomorrow.
Helen Dickinson, chief executive of The British Retail Consortium, said: "Tomorrow, the chancellor will unveil the autumn budget, where he has the opportunity to provide support for struggling households and relieve some of the costs on retailers and their suppliers, which in turn put pressure on prices.
"Retailers face an GBP800m (US$952) per year hike in business rates from April 2023, so urgent government action is needed to mitigate this and prevent even higher inflation in the new year. The budget is also a chance to fix the broken transitional relief scheme, that forces retailers to pay far more business rates than they owe."
UKHospitality called upon the government to support the hospitality industry as consumers' discretionary spending inevitably falls.
Chief executive Kate Nicholls said: "Today's record-setting inflation figures confirm the crisis is worsening. For the best part of a year, businesses have been doing their best to keep prices for customers under control but this is ever-more challenging as energy bills and supply costs continue to soar.
"As inflation continues to rise, the squeeze on consumers' discretionary spend will tighten even further and put additional pressure on the hospitality sector.
"It's essential that the Government introduces measures that can keep hospitality businesses afloat. Extending business rates relief and not introducing an inflation-linked hike to rates should be a central part of that."
Today's figure surpasses estimations by market research firm Kantar, which calculated that UK grocery inflation for October soared to 14.7% from 13.9% in September.