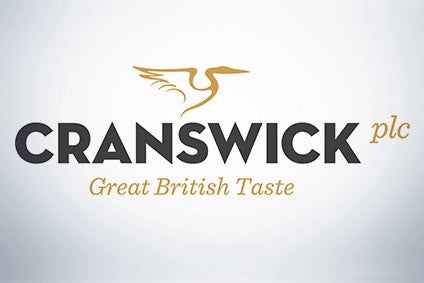 Cranswick, the UK pork-to-olives supplier, today (17 January) released an unscheduled trading update to the market, boosting the company's shares.
After its trading in its third quarter, the London-listed firm, one of the UK's largest pork processors, said its annual adjusted pre-tax profits for the year ending 31 March 2020 are "now expected to be higher than current market forecasts".
When Cranswick announced its first-half financial results in November, the company then said it had delivered "a robust performance, in a competitive UK market".
It added today: "That performance, and market backdrop, in the UK continued over the important Christmas trading period. Revenue growth was positive across each of the group's four product categories."
Sales made outside the UK remain a small part of Cranswick's annual revenue but the company has been boosted in recent quarters by the outbreak of African swine fever in China and other Asian markets.
"Export sales have continued to be exceptionally strong and the outlook remains positive. As stated in our interim results announcement, African swine fever has created opportunities for Far Eastern exports assuming the UK remains ASF-free. The UK industry remains on high alert with intensive biosecurity protocols in place."
Cranswick is set to announce its annual financial results in May.
At 08:36 GMT this morning, Cranswick's shares were up 7.39% at 3,646.88p
Earlier this week, Cranswick announced a deal with Spain's Costa Foods Group to distribute its pork and charcuterie products in the UK.
Click here for a two-part interview from October 2019 with Cranswick CEO Adam Couch