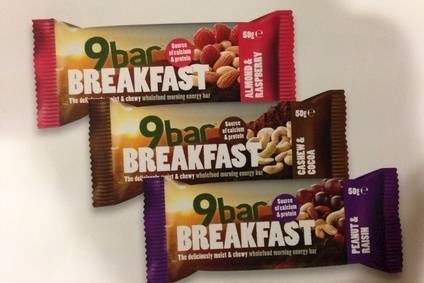 Wholebake, a UK-based manufacturer of healthy snacks, has been acquired by local private-equity firm Elysian Capital and the company's management team.
Elysian has bought a majority stake in Healthfull Holdings Group (Wholebake's parent) from fellow investment firm Bridges Fund Management for an undisclosed sum.
Bridges has been the majority owner of Wholebake, based in Chester in north-west England, since 2014. It retains a minority stake in the business post-deal.
Stake sizes have not been revealed.
Founded in 1984, Wholebake, which has two production facilities in north Wales, makes healthy gluten-free snacking products. Its portfolio includes a variety of products across categories including weight management, sports nutrition, toddler snacking, healthy indulgence, vegan-friendly, digestive health and mainstream better-for-you brands.
It employs 230 people.
Peter Unsworth, Wholebake's chairman, said: "We now look forward to the next chapter in the Wholebake story with our new partners, Elysian Capital. Their values and culture strongly align with our own and we are delighted that they will be partnering with us in Wholebake's next phase of growth."
Ken Terry, partner at Elysian Capital, said: "The snack-bar market is a highly attractive and growing space as consumers continue to transition away from traditional confectionery into tasty and healthier alternatives. Wholebake is the go-to co-manufacturer for brands and retailed own-label in the UK."
Bridges' Oliver Wyncoll said: "We are delighted by the strong progress Wholebake has made since Bridges invested: revenues have tripled, many high-quality jobs have been created and the business has achieved B Corp certification.
"We firmly believe the business is very well-positioned for continued success in the coming years; so we are pleased to have the opportunity to remain as a minority investor, supporting the business and Elysian in the next exciting period of growth."
Bridges said its exit gave it a two-and-a-half times return on its initial investment.
A spokesperson for Bridges would not reveal Wholebake's annual sales but said the company had tripled revenues during its ownership.