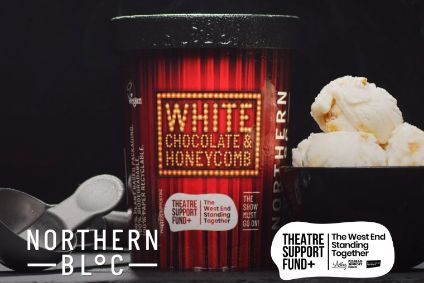 Northern Bloc, an ice-cream manufacturer based in the north of England, has received a "seven figure" investment from London-based Mobeus Equity Partners.
The company suggested the backing is a result of the success of its vegan ice-cream offering and said it plans to use the money to help it expand further in the plant-based sector.
Northern Bloc, based in Leeds in West Yorkshire, was founded in 2014 by directors Josh Lee and Dirk Mischendahl. It said the market for vegan ice cream has grown rapidly during the Covid-19 pandemic.
Mischendahl said: "The appetite for sustainable eating has jumped forward five years, in the space of just one. The result of our actions on the planet became very real in 2020, both in terms of the origin of the pandemic and the positive changes that were made to the environment during the global lockdown.
"Plant-based is no longer a dietary requirement, it's fast becoming a way of life and Northern Bloc is proud to be at the forefront of bold, innovative, amazing tasting products which suit this revolution."
Northern Bloc, which has listings with 'big four' UK supermarket Morrisons as well as Waitrose and the Co-op, plans to use the the funding to increase its production capacity and strengthen its team.
Jane Reoch, who worked on the deal for Mobeus, said: "Northern Bloc is a true breakthrough brand, well-positioned for growth as the plant-based movement garners global attention. The products use all-natural flavours with no compromise on quality or taste."
Following the deal, Paul Keen, previously CFO of ETC Venues, will join the Northern Bloc board as a non-executive director.