1. BACKGROUND
Further to the Company's
announcement of 22 January 2001, Bill Grimsey (Chief Executive) and Bill Hoskins
(Finance Director), having recently joined the Iceland Group, have completed
their initial evaluation of the progress made following the Booker acquisition
in June 2000. This announcement is being made to reflect the findings of this
evaluation and to provide a fuller understanding of the trading issues surrounding
the Iceland Group during the accounting period ending 31 March 2001. This period
covers a fifteen month trading period for Iceland and a nine month trading period
for Booker.
This initial evaluation
shows that progress has been slower than originally anticipated in extracting
the merger synergies. The merger synergies expected to be realised in this accounting
period are likely to be approximately £8m, compared to £20m indicated
in the merger announcement. Additionally, profits before tax, amortisation of
goodwill and exceptional items will be behind budget, and therefore market expectations,
as a result of lower sales (£7m profit impact), reduced gross margins
(£17m profit impact) and higher costs (£21.5m profit impact).
These issues are being addressed
with the utmost urgency. The Board will appoint a director with sole responsibility
for managing and delivering the merger benefits. In addition, the Board will
institute a longer term strategic review. This latter review will concentrate
on the many strengths of the Iceland Group and ensure that these are used as
the platform for future growth in earnings.
2. OPERATING RESULTS
The new management team
has yet to complete a full balance sheet review of the financial position as
at 31 December 2000 and there are 9 weeks of trading until the end of the current
accounting period.
How well do you
really

know your competitors?

Access the most comprehensive Company Profiles on the market, powered by GlobalData. Save hours of research. Gain competitive edge.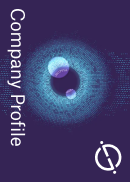 Company Profile – free sample
Thank you!
Your download email will arrive shortly
Not ready to buy yet? Download a free sample
We are confident about the unique quality of our Company Profiles. However, we want you to make the most beneficial decision for your business, so we offer a free sample that you can download by submitting the below form
By GlobalData
However, the Board's current
expectation for the accounting period ending 31 March 2001 is that profit before
tax, amortisation of goodwill and exceptional items will be significantly below
expectations and not likely to exceed £62m. In addition, there are expected
to be significant exceptional costs of approximately £34m.
The breakdown is as follows:
Pre-
Exceptional £m

Post-Exceptional£m

Exceptional
£m

Operating profit before
goodwill amortisation

98.0

(27.0)

71.0

Goodwill amortisation

(16.0)

–

(16.0)

Operating profit

82.0

(27.0)

55.0

Interest payable

(36.0)

(7.0)

(43.0)

Profit before tax

46.0

(34.0)

12.0
3. SEGMENTAL RESULTS
Operating profit before
goodwill amortisation is expected to be made up as follows:
| | |
| --- | --- |
| | £m |
| Iceland | 47.0 |
| Booker | 43.0 |
| Synergies | 8.0 |
| | 98.0 |
Commentary on these expected
results is as follows:
(a) Sales
Iceland has reported like-for-like
sales changes of:
Six months to 3 June 2000
+6.0%
Six months to 29 December 2000 -1.5%
For the three months to
31 March 2001 it is expected that like-for-like sales will be approximately
-2.5%. At budgeted contribution rates the shortfall in sales
will result in profits being lower by approximately £7m.
(b) Gross margin
In Iceland, there has been
an increase in stock shrinkage of approximately £12m.
In Booker, the sales mix
towards lower margin categories has resulted in approximately £5m lower
gross margin.
(c) Costs
In Iceland, additional costs
have been incurred during the period on:
£m

Composite distribution

4.0

Increased marketing

4.0

Central costs, including
pension

8.5

16.5

Appliance/Foodservice
business

5.0

21.5
(d) Synergies
The acquisition of Booker
was expected to yield synergies of approximately £20m in this accounting
period, with half of the benefits being derived from improved
purchase prices, and £50m next year. The merger process in general and
the purchasing benefits in particular are substantially behind schedule and,
subject to some key purchasing contracts being concluded over the coming weeks,
it is now expected that synergies in this accounting period will be approximately
£8m. Of this, £6m relates to purchasing and £2m to central
costs. After a full evaluation, the Company will quantify the expected level
of synergies in respect of the year
ending 31 March 2002.
4. ACCOUNTING POLICIES
The Board has taken this
opportunity to adopt the following changes in accounting policies.
The Group has previously
capitalised internal IT development costs and amortised them over the relevant
asset life. Included within the operating profit above is a net charge of approximately
£2m representing the excess of the actual costs incurred and the amount
which would have been amortised under the previous policy.
Goodwill arising on the
acquisition of Booker is being amortised over 20 years. The amount to be charged
against profits in this accounting period is subject to final fair values being
ascertained for Booker.
The opportunity is being
taken to change the policy on accounting for deferred tax and to make a full
provision in line with FRS 19.
5. FAIR VALUE ADJUSTMENTS
The acquisition of Booker
was completed shortly before the end of June 2000. A further provisional review
of the net assets of Booker at the date of acquisition and associated adjustments
to fair value is being undertaken as permitted under FRS 7.
Further figures will be
available with the second interim report in March.
6. EXCEPTIONAL COSTS
Included within the Directors'
assessment of expected exceptional costs are:
£m

Banking fees for financing
the Booker acquisition

7.0

Rationalisation costs

5.0

Organic foods

13.0

Property write downs
and provisions

9.0

34.0
Rationalisation costs of
£5m include redundancies already effected and changes to the distribution
network. Additional costs have yet to be incurred and will include project fees
for the evaluation of the Booker acquisition benefits.
The unsuccessful implementation
of the launch into organic foods has been reviewed and certain contractual obligations
evaluated. In addition, it should be noted that the increased cost of purchasing
organic foods under existing commitments will reduce operating profits in 2001/02
by approximately £8m. The Company remains committed to the "Food
You Can Trust" platform and the evolution into organic produce will form
an important part of its strategy.
A review has been carried
out of underperforming leasehold interests and the carrying values of certain
fixed assets.
7. CASHFLOW
Average weekly net debt
for the six months to 29 December 2000 was £518m. Net debt at 29 December
2000 was £496m. Disruption to normal payment
cycles over the Christmas and New Year period will have resulted in additional
cash outflows during January.
8. BANKING FACILITIES
In addition to the £550m
facility entered into at the time of the Booker acquisition, the Company has
other facilities totalling £80m.
9. CURRENT TRADING
Like-for-like sales for
the four weeks to 26 January 2001 have been:
Group -0.3%
Iceland -1.9%
Booker +0.6%
10. IMMEDIATE ACTIONS
The new management team
has reviewed the position on the Booker acquisition and concluded that inadequate
progress has been made in a number of
key areas. Accordingly, a project team will be established with senior internal
appointments and appropriate external resources to define and control the significant
work flows still outstanding from the acquisition.
In addition, the Board has
initiated a complete review of internal controls.
11. MANAGEMENT CHANGES
During the period, significant
changes to the senior management team have been necessary. A separate announcement
detailing the resignation of Malcolm Walker and the appointment of David Price
as Chairman was released today. In addition, the Board announces that Andrew
Pritchard, Managing Director – Iceland, has also tendered his resignation which
has been accepted.
The Board wishes to record
its appreciation of the contribution made by both over many years.
12. REPORTING TIMETABLE
The Group will report its
second interim results for the 12 months to 31 December 2000 in March 2001.
As previously announced, no interim dividend will be declared for that period.
A full strategic review
of the Group will be carried out and the outcome will be announced at the time
of the preliminary results for the fifteen months to 31 March 2001 which is
expected to be in June 2001.
13. CONCLUSION
Whilst the expected results
for the current accounting period are well below expectations the Group now
has an experienced management team which has every confidence in restoring the
Group's trading position and building on its strong position in key markets.
In particular, Iceland has a unique offer within food retailing and Booker has
leadership in wholesale distribution. Both businesses can benefit from current
trends in home shopping and the related supply chain infrastructure. However,
a number of important improvements to the base businesses are required and the
necessary steps are now underway.
Commenting on today's announcement,
Iceland Chief Executive Bill Grimsey said: 'While the Group's recent performance
is obviously disappointing, I believe that there are good grounds for optimism
looking forward. I joined Iceland in January because I believed that the merger
with Booker created an exceptional opportunity to deliver shareholder value.
That belief remains intact.
The core Iceland and Booker
businesses are fundamentally sound, with strong brands and committed teams of
people. In addition, there is great potential to develop synergies between the
three channels we serve in food retailing, cash and carry and foodservice. I
regard the future with great enthusiasm and confidence.'
Chairman David Price added:
'I am convinced that, in Bill Grimsey and Bill Hoskins, we have the right top
management team in place to restore the core Iceland business to growth and
realise all the potential benefits of the Booker merger so as to create value
for our shareholders.'