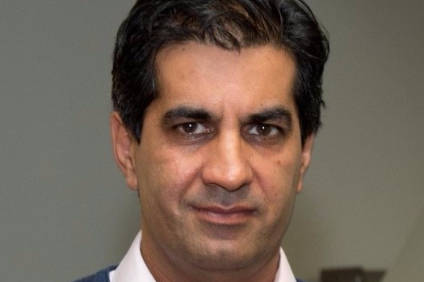 The founder of UK poultry giant 2 Sisters Food Group says the industry is facing a "perfect storm" from labour pressures, inflation and Brexit-related issues – and has called on the Government to act to avoid the worst food shortages in more than seven decades.
Ranjit Singh Boparan, once labelled the 'Chicken King', has joined a chorus of food industry bodies urging UK authorities to address the so-called 'pingdemic' linked to the NHS Covid-19 app. Those pings are forcing frontline workers to self-isolate at home when they have come into close contact with a person who has tested positive for the virus – even when double-jabbed with one of the vaccines.
"Since May this year, the operating environment has deteriorated so profoundly I can see no other outcome than major food shortages in the UK," the president of 2 Sisters warned. "We are operating in a framework that's complete madness and the Government needs to be called out for sticking their heads in the sand."
He weighed into the Government for continuing to partly finance furloughed workers even though Covid-19 restrictions were essentially fully relaxed on Monday (19 July), adding that "not acting would be irresponsible".
Boparan posed a series of questions: "Pingdemic' is not the issue for us. There's fundamental structural changes going on here that need sorting. Why is the Government still paying furlough to around two million people with the economy essentially open and yet we have an on-going labour crisis?
"Why is it not reclassifying our frontline workers to the correct status so we have a corridor open for EU workers into the UK? Why is it not allowing for key workers in the food industry who are double vaccinated to continue their work when they are pinged?
"The government needs to act immediately if it wants to avoid the most serious food shortages that this country has seen in over 75 years."
The businessman's concerns were voiced in a statement before an overnight announcement by the Government, where new measures were revealed to spare some workers from self-isolation when pinged by the NHS app.
Staff who qualify for the exemptions can test daily for Covid-19 and still work if the result is negative, and they do not have to be fully vaccinated either. Food manufacturing and supermarket depot employees are covered by the dispensation, which will be introduced next week. Retail store staff are not covered.
Meanwhile, Boparan highlighted how Brexit has "acutely reduced available workers", while the UK's exit from the EU has also increased the "complexity and administration" around trade with the bloc. "This will continue indefinitely, causing major on-cost and resource difficulties," he said.
2 Sisters itself has faced a 15% labour shortage this year, particularly in chicken processing and ready-meals production, he explained.
And inflation, currently affecting food makers around the world linked to higher commodity prices, logistics and packaging costs, is leading to "unprecedented wage inflation". Compounding the issue is the additional costs to keep 2 Sisters' workers safe during the pandemic, investment inputs that are likely to continue "for at least another 12 months", Boparan claimed.
"These are unique, era-defining challenges which we started to tackle head on last year. But they've all come to a head in the past 12 weeks. Clearly these have brought continued and intensive pressure on our business, just like they have elsewhere," he said.
"This cannot be sustained indefinitely. The critical labour issue alone means we walk a tightrope every week at the moment. We're just about coping, but I can see if no support is forthcoming – and urgently – from Government, then shelves will be empty, food waste will rocket simply because it cannot be processed, or delivered, and the shortages we saw last year will be peanuts in comparison to what could come."