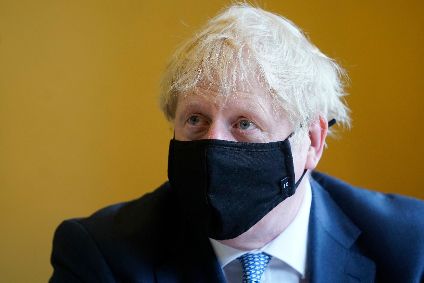 The measures the UK government is reported to be lining up to try to reduce obesity are "illogical", according to the industry association representing food manufacturers operating in the country.
Various media reports have today (24 July) said the Government is preparing to announce a suite of measures, which is expected to include restrictions on the advertising of foods high in fat, salt and sugar on TV and online.
Curbs on in-store promotions are also widely reported to be under consideration by a UK government headed by a Prime Minister who has changed his stance on state intervention on tackling rising obesity levels. The reports did not suggest the Government was considering extending the sugar levy on soft drinks to foods, a move wanted by some campaigners.
Trade association The Food and Drink Federation said the rumoured plans, if introduced, would "fly in the face" of the UK government's voluntary programme of encouraging industry to reformulate products and would increases prices for consumers, as well as costs for advertisers.
The Government today refused to comment on the nature of the measures on the table but Helen Whately, the Minister of State for Care at the UK's Department of Health and Social Care, described an announcement as "imminent".
UK Prime Minister Boris Johnson is said to be more open to imposing advertising restrictions on unhealthy foods since he contracted coronavirus earlier in the year. Johnson told the House of Commons two days ago that "there are significant co-morbidities associated with Covid, and we do need as a country to address obesity and the sad fact that we are, I am afraid, considerably fatter than most other European nations".
In 2018, under Johnson's predecessor Theresa May, the UK announced a fresh push to try to tackle rising obesity levels among children in the country.
The UK government set out a series of proposed measures, which were open for consultation by the end of 2018, including banning the sale of sweets and snacks at checkouts, fresh restrictions on advertising unhealthy food to children on TV and online, and clear calorie labelling in foodservice outlets. UK food manufacturers at the time expressed "deep disquiet" at those plans.
These proposals were the subject of consultations completed in April and June 2019 but with no action taken by Johnson – historically sceptical about government intervention in efforts to curb obesity – since he became Prime Minister.
"If these rumours are true, the Government is about to, it seems to me, deliver a slap in the face to the food industry, which has worked so heroically over the last four months to keep the nation fed at some considerable risk to itself," Tim Rycroft, chief operating officer at the FDF, told the BBC. "It's going to put enormous costs on the advertising industry and broadcasters at a time when the economy is in quite a tenuous situation. The result of this will be higher prices for shoppers, less choice, less reformulation."
Campaign groups welcomed the reports. Ben Reynolds, deputy chief executive of food and environment pressure group Sustain, said: "There has never been a more important time for the Government to take the bold, courageous action it has long promised. Tackling obesity is not just about personal willpower, but has to address the constant stream of advertising, promotional deals and junk food displays that keep nudging us in the direction of less-healthy eating habits. We will continue to push for further action to include reviewing labelling, packaging, high street food business incentives and fiscal measures for healthier food. A strategy with the right balance of ingredients offers a powerful recipe for change towards a healthier food environment for children and adults alike, to make us more resilient in the face of any future disease or risk."
Talking to the BBC, Tam Fry of the National Obesity Forum, said the measures as reported are "not going to be enough but it's very welcome so far". Fry said the UK government should look to broaden the sugar tax placed on soft drinks in 2018 to foods.
"The sugary drinks levy, which came in in April 2018, has been extremely successful. What it's done is to drive down the sugar content of sugary drinks and something like 28% less sugar is now being consumed by people when they drink these drinks. That is very, very hard evidence that levies on industry, as opposed to taxing people at the shop, is the way to go and certainly — there are many products which would be good for this kind of levy."