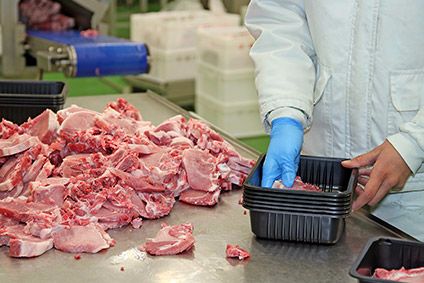 A UK organisation that provides analysis for investors in areas such as livestock production has produced a report looking at the likelihood of a 'meat tax' being brought in.
The London-based Farm Animal Investment Risk and Return (Fairr) Initiative's The Livestock Levy report, questions whether meat could become an increasingly attractive target for revenue creation based on goods deemed to be unhealthy or damaging to the environment, or both.
It points out 180 countries now impose a tax on tobacco, 60 jurisdictions tax carbon and at least 25 tax sugar.
The report highlights research from the University of Oxford showing if animal proteins were cut completely from global diets, more than US$1.6trn could be saved in health and environmental costs by 2050.
"Meat taxes are already on the agenda in Denmark, Sweden and Germany, and although no proposals have advanced into actual legislation, long-term investors should take note of the compelling arguments being made, especially in Denmark and Sweden. It was in the Nordics that the first carbon tax was introduced in 1990," the report said.
It points out population growth has driven up global meat consumption by more than 500% between 1992 and 2016 and this trajectory is likely to continue in the future, especially in emerging markets.
At the same time, the meat sector is linked with a range of environmental, health and social problems. These includes greenhouse gas emissions that exceed emissions from the transport sector, an increasing incidence rate of global obesity and associated higher risks of type 2 diabetes and cancer, and soil degradation and deforestation.
"The pathway to taxation typically starts when there is global consensus that an activity or product harms society. This leads to an assessment of their financial costs to the public, which in turn results in support for some form of additional taxation. Taxes on tobacco, carbon and sugar have followed this playbook," the report said.
It points to a 2015 report from the World Health Organization classifying processed meat as carcinogenic echoing similar reports on the harmful effects of tobacco and sugar.
"Meat taxation is not a short-term risk for investors. Yet large pension funds and asset managers would be remiss not to put it on their agenda," its report said.
"As the international community works to implement the Paris Agreement and the UN Sustainable Development Goals, governments and other international institutions will need to create a pathway to a more sustainable global food system – meat taxation may well feature on that road."
Jeremy Coller, founder of the FAIRR Initiative, said: "If policymakers are to cover the true cost of livestock epidemics like avian flu and human epidemics like obesity, diabetes and cancer, while also tackling the twin challenges of climate change and antibiotic resistance, then a shift from subsidisation to taxation of the meat industry looks inevitable."
FAIRR is an initiative supported by investors managing more than US$4trn of assets.