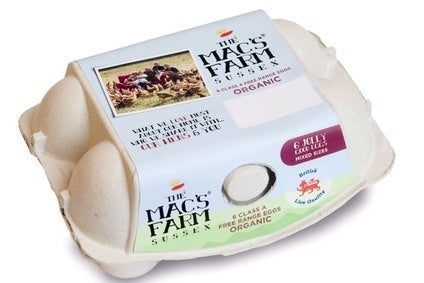 UK egg supplier Noble Foods has confirmed jobs will go at one of its processing plants in the wake of its acquisition of two sites from local peer Manton.
Jobs will be cut at Noble's facility in Bilsthorpe in Nottinghamshire as some production is moved to a Manton factory in Harrogate.
The acquisition, first announced in February, was
given the go-ahead
by the UK's Competition and Markets Authority this week.
At the time the deal was originally announced in February, reports suggested 100 jobs could be at risk.
Speaking to just-food today, David Pearson, managing director for Noble's Noble Egg Innovations arm, confirmed there would be job losses as production was moved but would not comment on numbers.
"We regret that there will be a loss of jobs caused by the change but we are seeking alternatives to minimise redundancies and there will be additional recruitment at Harrogate. We are absolutely committed to supporting affected colleagues and a formal consultation period is now underway and we are unable to comment any further until the proposals have been discussed," Pearson said.