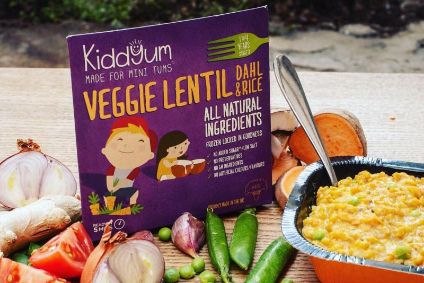 Kiddyum, a UK manufacturer of healthy frozen meals for children, has gone into liquidation eights years after it was founded by Jayne Hynes.
However, just-food understands the Manchester-based firm has secured a rescue package, which was also flagged in a posting by Hynes on her LinkedIn page. "Retailers and exporters need not worry as Kiddyum the brand has just had a fabulous re-brand and the meals (and the new ones) are better than ever. The liquidation was a shock to all but the new owners will see it fly," she said.
JT Maxwell, a Northern Ireland-headquartered insolvency company, confirmed Kiddyum had gone into liquidation – reportedly in August – when contacted by just-food but declined to provide any further comment.
Haynes added in the LinkedIn post: "There was obviously a reason for liquidation but rest assured, the journalists have not been spoken to by anyone from Kiddyum, so whatever is reported is fabricated. The insolvency practitioner has been contacted by the journalists but they too have not commented so any info is pure fiction."
Kiddyum secured a listing with Sainsbury's in 2015, and then went on to attain listings with online retailer Ocado and The Co-op.
In 2019, Albert Bartlett, the UK-based potato supplier, took a 40% stake in the business for an undisclosed sum.
A spokesperson for Airdrie, Scotland-based Albert Bartlett, also declined to comment when contacted by just-food to ask if the company still retains that stake or whether it planned to increase its interest in Kiddyum.