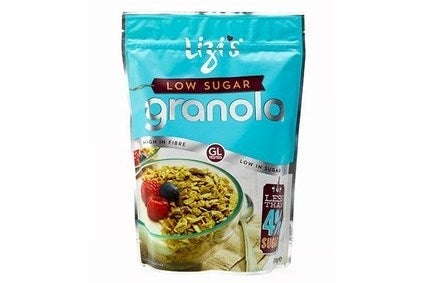 UK-based Lizi's Granola is launching a low-sugar product in response to the demand it has identified for "natural" and "healthy" products.
The company said the new line contains less than 4% sugar.
"With the emphasis, now more than ever, on healthy eating and a move to minimise sugar intake as much as possible, the development and launch of Lizi's Low Sugar Granola couldn't have been more timely," founder Lizi Shaw said.
"With less than 4% sugar we maintain the goodness and greatness of what Lizi's Granola stands for by offering consumers an even more healthy product to enjoy at breakfast – or indeed at anytime of the day."
Lizi's Low Sugar Granola is now available in Asda with a further roll out to Sainsbury's and Waitrose scheduled for next month.