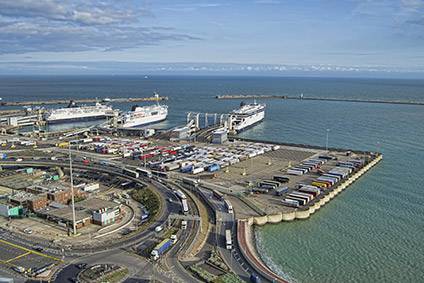 There are "significant gaps" in the UK's border plans ahead of the end of the country's transition period with the EU, logistics associations have warned.
Trade groups including the UK's Road Haulage Association and Logistics UK claim preparations at the country's borders are inadequate and could cause "severe" disruption after 31 December, when the transition period is set to elapse.
The UK left the EU at the end of January but, until the end of this year, the so-called transition period is in place while London and Brussels hold talks on a trade deal. If no agreement is reached, next year the UK and the EU will base their trading on World Trade Organization rules, which some argue could hit the UK economy.
The associations have written to Cabinet Office minister Michael Gove, who the UK government has placed in charge of "Brexit delivery", to call for a meeting to discuss the situation, The Financial Times has reported.
"Our concern is so strong that we have collectively agreed to request an urgent roundtable meeting with yourself, the Chancellor of the Exchequer and the Secretary of State for Transport," the publication quoted the letter as stating.
"We are asking you to take seriously our concerns and listen to the detail during this roundtable so that we can collectively help government manage through this enormous challenge."
The UK government says it has plans lined up so the country is "ready for the changes", the BBC reported.
A spokesperson for the Cabinet Office told the broadcaster the Government had "worked closely with industry" in the development of a model to run and manage the UK borders and would "continue to do so as we move towards the end of the transition period".