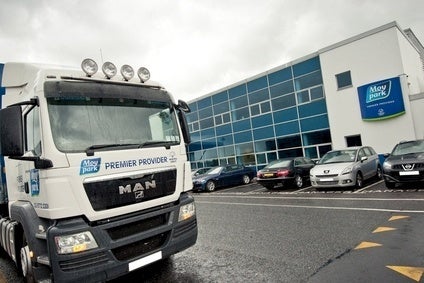 Brazil-based meat giant Marfrig is to pump GBP170m (US$290.9m) into its Moy Park business in Northern Ireland, including adding new processing lines and setting up an innovation centre.
The investment, to be spread across three sites, will create 628 jobs, 100 of which are already in place. Some 70 staff will work at the innovation centre.
"We continue to have big ambitions and this investment will allow us to further grow our operations and create new jobs in Northern Ireland," Janet McCollum, CEO of Moy Park, said.
Local government agency Invest Northern Ireland is putting GBP9.5m into the project, which will take in facilities in Dungannon and Ballymena, as well as the Moy Park HQ in Craigavon.
Marfrig handed responsibility for its entire operations in Europe to its Moy Park division last April.
Moy Park also has sites in England, France and the Netherlands. When Marfrig announced its 2013 results in March, it said gross profits from Moy Park were up 19% in 2013.
Sergio Rial, Marfrig's CEO, told investors the group was looking at an IPO of units that could include Moy Park.
"One of the things we are exploring – and I would like to reinforce it is exploring – is the possibility of taking our subsidiaries public abroad. It could be one [of the subsidiaries], two or none," Rial said in March. "Could it happen in 2014? I don't know. We would certainly work towards that if we feel the market is there, which is not in our control. This does not in any way replace the need to focus on what we control."
Rial, outlining a potential "growth story" that could benefit from an IPO, said Marfrig could look at expanding Moy Park further in Europe.
"We haven't articulated a story for Moy Park outside the UK. Where would you go with Moy Park? That comes on the back of not only capital but the right set of investors that really like the European story. We have received a number of European investors buying Marfrig stock. There are a couple of European investors holding almost more than 10% of the stock today. We also see that sometimes there are a host of investors that would love to have Moy Park stock but may not necessarily be interested in the [Marfrig] beef side."