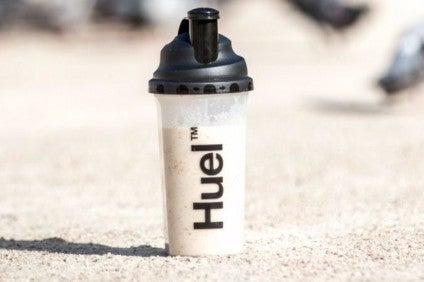 Fresh from a recent funding round, UK-based meal alternative start-up Huel is launching another market.
Founded in 2015 by Julian Hearn, Huel is rolling out its own dedicated website in China and is also working in partnership with e-commerce giant JD.com, giving the company access to the platform's 300 million users.
Huel describes itself as a "nutritionally complete meal alternative". Its products are 100% vegan and contain proteins, carbohydrates, and fats, and provide all of the European Union's recommended daily intake of 26 vitamins and minerals. Earlier this year it built on its range of nutritional powders with a move into breakfast cereals – Huel Granola – and last year introduced a snack bar.
"As a warm-up for accelerated growth, the recent launch into China positions Huel as the global leader of nutritionally complete powdered foods, further supporting their mission to provide convenient, affordable and sustainable foods to the ever-growing global population," according to a statement from the Aylesbury, Buckinghamshire-based firm.
Since its UK launch, Huel has expanded across Europe and entered the US in 2017. It recently raised GBP20m (US$26m) in financing from equity investor Highland Europe, its first external investment, which will be used to accelerate the launch of new products and to fund global expansion.
Following its entry into China, Huel said it plans to launch products in the country in the "coming months" according to consumers' tastes and requirements. It will kick-off the initial agreement with lines of the firm's powders: Unsweetened & Unflavoured, Vanilla and Coffee, formulated to be blended with Huel Flavour Boosts.