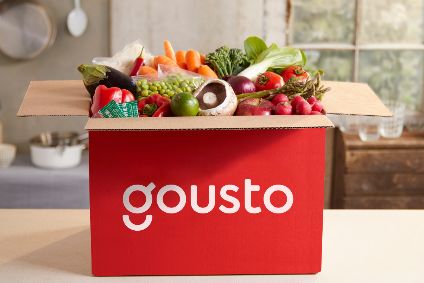 Gousto, the London-based meal-kit firm, has raised an additional GBP33m (US$41.2m) in a funding round and is planning to hire 400 additional employees as a result.
The recipe box company was backed in a funding round led by investors private-equity house Perwyn, as well as investment firm BGF and venture-capital fund MMC Ventures.
Joe Wicks, the British fitness coach and television presenter, is an existing investor in Gousto and he also took part in the latest round.
The investment takes the funds raised by Gousto to more than GBP130m in the last eight years.
Gousto, which delivers four million meals to 380,000 UK households monthly, said the investment will allow it to "continue to harness technology to further propel its market-leading proposition, with a particular focus on expanding its 100-strong tech team in London".
It said the money will also enable it to accelerate innovations linked to its operations – including next day delivery and customisation.
Hiring has already started for around 100 roles at the company's existing facility in Spalding, Lincolnshire, in the English Midlands, and for a second facility that is due to open later this year.
Gousto plans to fill over 400 roles within the next four months across teams in Spalding and its HQ in London, with an aim of increasing headcount by more than 700 by 2022.
The company suggests the coronavirus outbreak means many people are shopping online for groceries for the first time.
"This forced adoption is likely to accelerate structural change in the market by many years," it said.
Timo Boldt, CEO and founder, said: "We continue to be laser-focused on our vision to become the UK's most-loved way to eat dinner. This additional investment is not only a validation of our track record, but it is also an endorsement of our strategic vision of the future which is rooted in investing in innovative technology to transform the way we search for, shop for, and cook our food."
Andrew Wynn, founder and managing partner at Perwyn said: "We continue to be impressed by Gousto and its dedication to its customers. The business has adapted quickly to continue providing an essential service to so many."