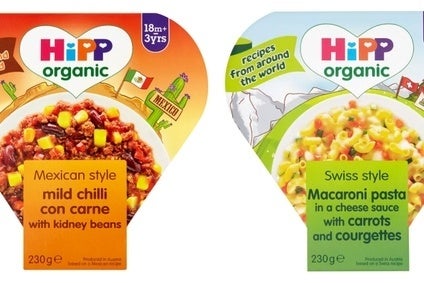 German baby food maker Hipp has launched its first meals for children aged 18 months to three years in the UK as part of a wave of NPD in the country.
Hipp has developed two "mini meal" trays – chilli con carne and macaroni in a cheese sauce – as the company looks to build on its position in a growing category.
Citing IRI data for the year to 14 June, Hipp said it had a 41.9% share of the tray meal category in the UK, which it said was growing at 7.7% a year.
Hipp is rolling out 22 SKUs, which also include 12 new pouches and four new jars. The products are being rolled out this month.
"Insights show that consumer demand is at an all-time high for convenience, quality and variety," Hipp group project manager Andy Lewis said.