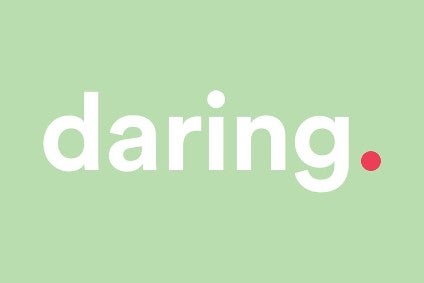 Daring Foods, a UK-based meat-free start-up, has entered the US through a "multi-million dollar" partnership with local meat supplier Rastelli Foods Group. 
Founded in the Scottish city of Glasgow by former corporate banker Eliott Kessas and entrepreneur Ross Mackay, both vegans, Daring Foods produces chicken-free burgers which it claims are the first to be made with just five non-GMO ingredients. Its range includes the Moo-Free Burger and Cluck-Free Fried burger.  
Rastelli Foods of Swedesboro, New Jersey, will be the exclusive national distributor in the US for Daring Foods products supplied to retail and foodservice channels.
Daring Foods is also planning to launch a direct-to-consumer service in the US in February supported by Rastelli Foods, according to a statement. 
Chief executive Mackay said: "Our goal with the launch of Daring Foods was to make the swap to plant-based meat as simple as possible. With Rastelli's we reach customers across the nation all at once, we are not limited in any way. We could not imagine a better partner both business wise and with deep expertise in the food business."
Rastelli, which has a product range spanning meat, fresh produce, bakery and seafood, owns three processing facilities along with eight retail establishments and "takes ownership of the production process; hand trimming, processing and packing". It also has sites in Dubai and Bahrain. 
The company generates annual revenues of US$450m and employs 800 people worldwide.
"Daring fulfils all our requirements for clean, responsibly sourced products," said Ray Rastelli Jr, president of Rastelli. "They epitomise what customers have wanted all along, a clean-label product that is not a novelty but meant to be eaten every day and easy to cook by almost anyone. The moment I tasted Daring chicken, I immediately knew this was something unique."
just-food deep dive: How should Big Food set up in direct-to-consumer?