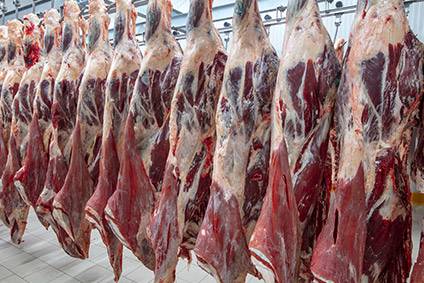 The British Meat Processors Association (BMPA) has warned of a potential labour shortage facing UK meatpackers.
It has suggested gaps in the workforce in a post-Brexit environment – in which it will be difficult for migrants from the European Union to obtain work visas for the UK – could be filled by British workers who may be willing to take on such work in a difficult economic climate.
However, the BMPA argued the two-year period necessary to train people up will leave the industry with a skills gap.
In a new report, the meat industry body laid out the labour challenges it sees the sector facing.
It revealed a survey of its members undertaken this year showed that, while the reliance on overseas labour has come down since 2018, it is still high, with EU workers typically making up more than 60% and in some cases above 70% of workforces.
The BMPA said: "For the last 20 years, migrants have been a vital source of skilled workers who are prepared to work in locations across the UK. They have made up the numbers where UK workers cannot be found. And, contrary to popular belief, they work for the same wages as UK workers."
It pointed out that until the coronavirus crisis, it had been difficult to recruit British workers into the meat industry due to a combination of reluctance to take on this type of role and very low unemployment in the areas where plants are located.
But the report's author and BMPA's technical policy manager, Anna Proffitt, said that while the situation may be changing it does not provide a short-term solution.
"While it's hoped that more UK workers will now be attracted into the profession, there still remain significant challenges to fill skilled positions," she said.
"Even if more British people step forward for training, there would still be a minimum two year skills gap – the time it takes to train a new recruit – which would need to be filled by fully-skilled workers.
"These skilled workers can only come from abroad and that's why BMPA is calling on the Home Office to include butchers on the Shortage Occupation List." The list shows the occupations in the UK for which there are not enough resident workers to fill vacancies.
"We also want government to work with the industry to deliver public outreach to attract more young people as well as those switching career into the industry and provide easier access to the Apprenticeship Levy fund to finance their training."
A Home Office spokesperson said: "Butchers with the correct skill-level will be eligible to come to the UK under the points-based immigration system, which will allow us to attract talented people from across the world with skills that we need.
"The new system will also value our current workforce, help boost wages, stimulate the economy, and bring overall migration numbers down."