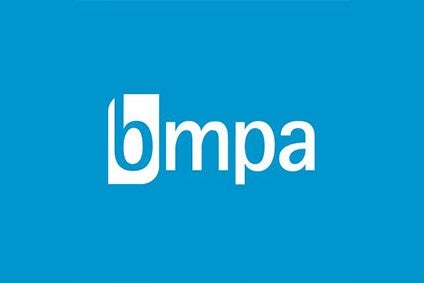 The British Meat Processors Association (BMPA) has warned that increased demand for meat as a result of the Covid-19 pandemic could lead to supply issues.
And it is calling on the UK government to introduce measures which, it argues, will help the industry to get through the crisis.
BMPA, which represents some of the largest companies working in the UK meat industry, said in a statement: "There are serious risks to the supply of imported goods that are used in domestic production. But perhaps the biggest threat is the impact of Covid-19 on the workforce."
It is also concerned about the sharp increase in demand at the retail level and the sharp decrease in demand from foodservice customers.
The organisation said there has been a "dramatic shift in demand" for meat products over the last couple of weeks. "As people stock up and prepare to stay home, the demand for retail products from supermarkets has seen a 20-30% rise, while orders from the out-of-home foodservice sector have had a huge drop-off," it said.
"However, not all meat processing companies are able to simply divert capacity to increase supply to the supermarkets.
"Suppliers to the foodservice industry generally produce bulk packs that are often frozen. They don't have the packaging and machinery to produce the kind of vacuum and modified-atmosphere product with the requisite nutrition labelling that the retail trade requires.
"The pressure is therefore on the remaining food processing factories that are set up for this. These retail suppliers are currently working to full capacity to meet this unprecedented demand, but there are potential issues that could seriously impact their operations."
BMPA is concerned about the impact on supply if a large number of meat industry workers get sick.
"Meat processing is highly labour intensive, with large numbers of staff working at close quarters," it said, adding "the risk here is that infected workers cause either whole shifts to be shut down or critical skills to be temporarily lost from the workforce for 14 days".
BMPA CEO Nick Allen is calling for measures designed to protect businesses with fewer than 250 employees are extended to include large firms operating in the "strategically important" food-processing sector.
"We are also calling for sick pay for people off work with Covid 19 (voluntarily or medically) to be increased and refunded to all food companies regardless of size," he said.
"The sustained operation of the food industry is an essential service to the UK population and economy during this crisis. BMPA is working with farmers, retailers, Defra, the Food Standards Agency and organisations up and down the food supply chain to formulate a pragmatic approach to these challenges.
"We are calling for some regulatory flexibility in areas such as country-of-origin labelling, veterinary duties in abattoirs and the ten-day shelf life rule, which our research shows can be safely extended for all red meat.
"We now call on government to put the measures in place that will enable food processors and manufacturers to maintain supplies to the British public."