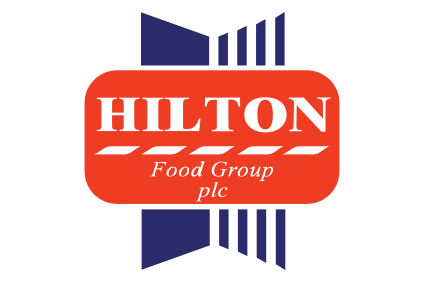 Hilton Food Group, the UK-based meat processor, is to add Belgium to its roster of markets in continental Europe.
The London-listed business, which runs production plants in six countries in Europe, plus Australia, is to open a factory in Belgium in September.
The facility, for which Hilton declined to disclose the location, will supply red meat to Benelux retail giant Ahold Delhaize. Hilton's plant in Tychy in southern Poland supplies Ahold stores in the Czech Republic and Slovakia.
Hilton said the new facility in Belgium would cover all the "red-meat requirements" of Ahold Delhaize's Delhaize chain.
Approached by just-food, Hilton said it would solely operate the site but the company would not disclose if it would own the facility outright. Asked why Hilton had decided to enter Belgium, the company said the country was "a very attractive market", with "high consumer spending".
The disclosure of the new factory in Belgium came alongside the publication of Hilton's annual financial results. Revenue rose 10% to GBP1.81bn (US$2.23bn), with volumes up 7.8%. The UK accounted for a little more than half Hilton's revenue at GBP960.9m.
Operating profit was 12.9% higher at GBP52.3m. Net income, representing profit for the year attributable to owners of the parent, was GBP37.6m, 9% up on last year.
Executive chairman Robert Watson said: "In 2019, we successfully executed our strategy of continuing to grow and diversify our offering with the opening of our biggest factory yet in Brisbane, Australia, a move into other high-growth proteins including vegetarian and sous vide, building on our existing retailer partner relationships and investing in our facilities.
"We continue to grow volumes and profit and explore opportunities to develop our cross-category business in both our domestic and overseas markets. Whilst the Covid-19 outbreak will test our established business continuity programmes, to date, thanks to the dedication and resilience of our teams who have responded superbly, we have risen to the challenge."
Hilton said its plants remain "fully operational" amid the coronavirus outbreaks worldwide.
Watson said: "We have established business continuity and flexible buy models and supply options, which may be tested during this period as we continue to play our part in feeding the nation and supporting ongoing demand.
"The resilience of the Group in the face of the uncertain challenges presented by Covid-19 has been assessed by applying significant downside sensitivities to the group's cash flow projections. Allowing for these sensitivities and potential mitigating actions, the board is satisfied that the group is able to continue to operate well within its banking covenants and has adequate headroom under its existing committed facilities. So far we have coped well with the challenges and are confident that through our local operating model and financial strength we are well placed."