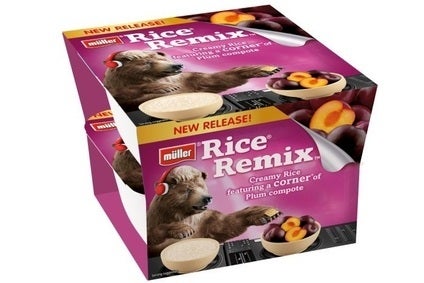 Müller UK and Ireland has announced the launch of a split-pot version of its traditional Müller Rice product.
Müller Rice Remix features a creamy dairy rice on one side and a real fruit compote on the other. The firm said by separating the rice from the fruit, consumers were given a choice of eating either the fruit or rice alone or together.
Müller Dairy's marketing and R&D director Michael Inpong said: "Feedback told us that while consumers loved Müller Rice, they wanted to take time to treat themselves and indulge in creamy dairy rice and "fruity" fruit compote their way. And at Müller , we're all about giving consumers what they want.
Müller Rice Remix twin packs are available in Strawberry, Plum and Apricot SKUs from the August with an RRP of GBP1.49 (US$2.51).