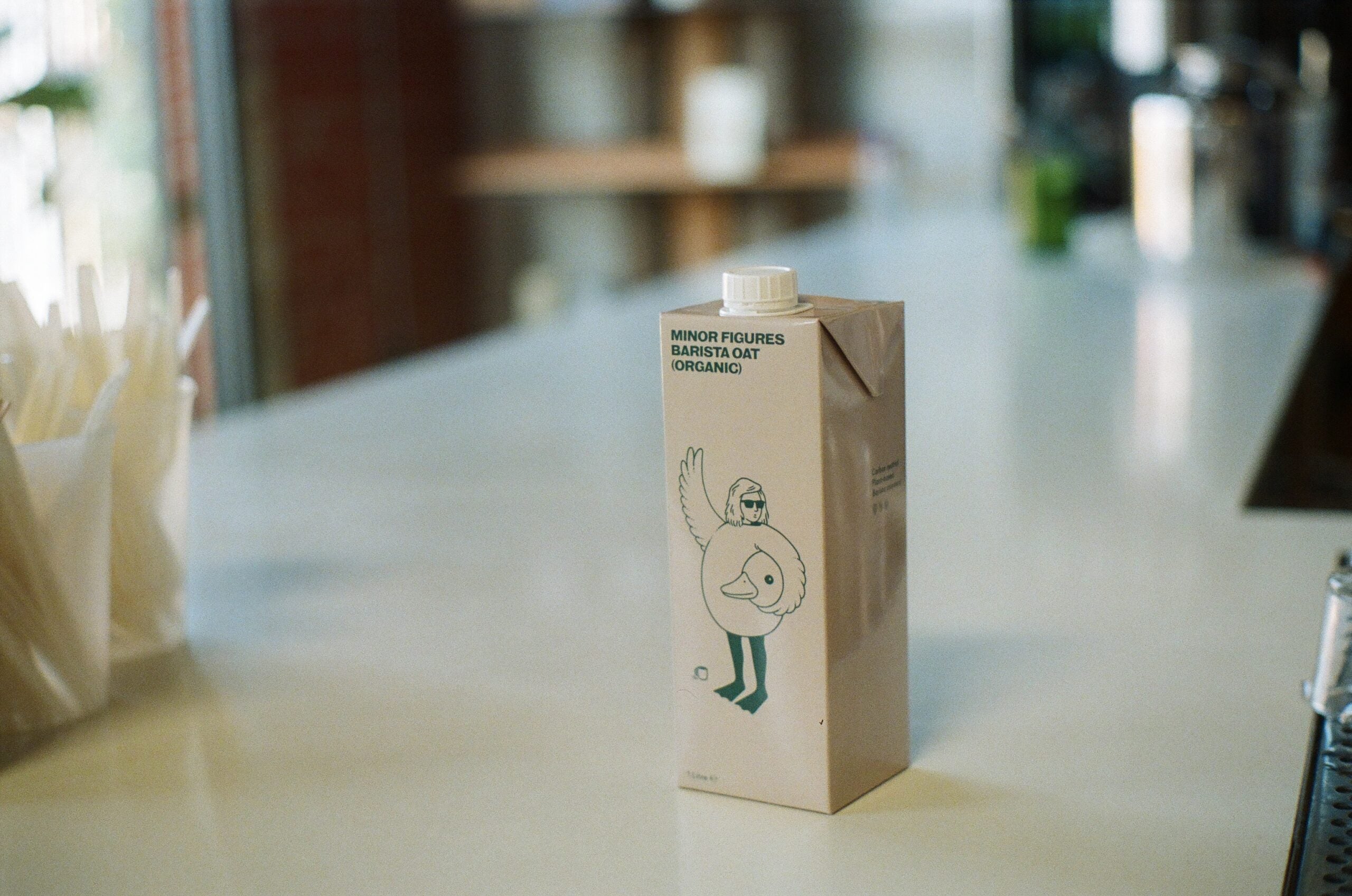 Minor Figures, a UK-based manufacturer of shelf-stable oat milk, is to launch a chilled range.
The development follows the firm winning listings for three existing SKUs from the UK's largest grocer, Tesco.
Its products, already stocked by Waitrose and Morrisons, can be found in more than 2,500 grocery stores across the UK and more than 5,000 coffee shops and independents.
The Tesco deal will see Minor Figures' products sold in 700 of the retailer's UK stores and 140 of its outlets in Ireland.
General manager Ben Vear told Just Food: "We see ourselves as a real challenger brand. It is difficult to get listings but we go to meetings with buyers with a lot of credibility because of the way we have built up the brand. And shoppers are familiar with us because they have enjoyed the products in coffee shops."
Vear said Minor Figures, which also sells its products on its own website and via e-commerce platforms including Amazon and Ocado, will launch the chilled range next month.
"It's always a challenge to launch new products and we want to make sure we do a great job of it. We will be producing this on a separate line and creating different packaging," he said.
He added that the launch will be backed up by a national advertising campaign. Retailers are yet to be disclosed.
Minor Figures, which also has offices in Melbourne and Los Angeles, sells its oat milk in 40 countries. The firm's largest markets are Australia, the US, Canada, Japan and Ireland, selling into retailers including Coles, Whole Foods Market and SuperValu.
Set up in 2014, Minor Figures' annual sales are around GBP30m. It has seen year-on-year sales growth of GBP9m.
Vear added: "We have localised production in Australia and North America as well as in the UK. In 2022, we'll be prioritising growth in these existing markets, as well as continuing our expansion across Europe."