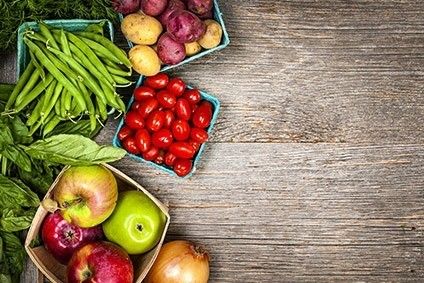 The UK's Organic Trade Board is launching an initiative that aims to "accelerate" growth in the organic sector and to "build retailer value" at home while also growing sales of UK-produced organic food overseas.
The OTB has been awarded EUR10.4m (US$11m) by the EU to fund a three-year campaign to promote organic food and drink in the UK. OTB member companies including retailers – such as Tesco and Sainsbury's – and brands – such as Doves Farm Foods and Lactalis-owned Rachel's – have pledged GBP340,000 (US$493,291) per year to support the project.
The OTB said the cash will be used to fund its work with processors and retailers to grow the organic sector.
Organic sales are worth GBP1.4bn in the UK and account for 1.8% of all grocery sales, according to figures from the OTB. The body said organic sales in the country rose by 5.6% in 2016, compared to a sales contraction of 0.6% in seen in the grocery market as a whole.
Nevertheless, UK consumers spend less per capita on organic products than European consumers. In the UK, people spend around EUR28 per person on organic food each year compared with EUR162 in Denmark and EUR97 in Germany. "There is much room for growth," the OTB suggested.
The OTB also flagged organic as an opportunity to grow food exports to large organic markets, like the US and China.
To take advantage of this opportunity, the OTB said there needs to be a "step change in" organic farming in the UK, which currently accounts for less than 2% of agricultural production.
As part of its bid to promote the UK organic sector, the OTB said it will partner with organic bodies in Denmark, where organic sales rose 11% in 2015 and account for 9% of grocery purchases.
Paul Moore, the CEO of OTB, said: "The organic market is in a clear growth phase in the UK. We produce world beating organic food that is loved by more and more consumers. But there's still much more we can do – we need to increase availability of organic products and that means convincing retailers that organic should be a key part of their sales strategy. That's where our partnership with Denmark will be crucial as we share the insights and strategy they have pursued to get more organic on-shelf in the UK."