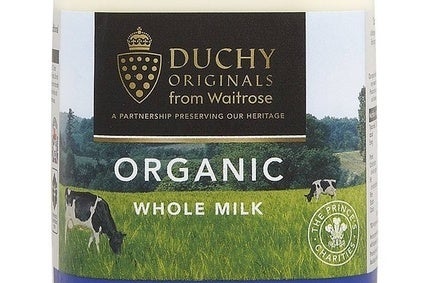 Sales of organic food and drink products increased 4% in the UK last year, according to data by published by certification body The Soil Association.
In 2014, some GBP1.86bn (US$2.87bn) of organic food and drink was sold, compared to GBP1.8bn in 2013, the second successive year of rising sales after the economic downturn of the late noughties and early part of this decade weighed on the sector.
The Soil Association said there had been an increase in organic sales at UK multiples, a channel that had seen declining sales overall in 2014 and which accounts for 70% of the category.
Sales at the UK's major grocers were helped by growth at Waitrose and Ocado, which saw revenue from organic products increase by 3.5% and 14% respectively. Sales through Sainsbury's "were little changed", while the category declined "significantly" at Tesco in 2014, the Soil Association revealed.
By category, dairy accounts for over a quarter of organic sales in the UK and enjoyed growth in 2014. Sales of organic dairy products were up 6.5%, with sales of organic yoghurt jumping 13.8%.
The second-largest category – fruit and vegetables – saw sales inch up 0.8% as higher fruit sales offset a 2% drop in sales of organic veg.
Elsewhere, sales of organic eggs increased 15.8%, while sales of organic red meat and sausages slid 6.1%.