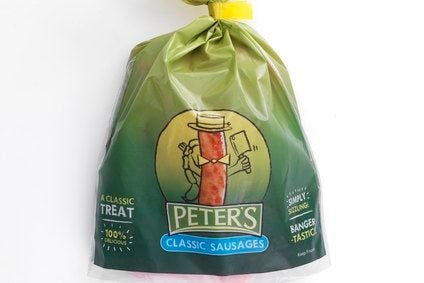 UK firm Peters Food Service has added to its portfolio of products sold in retail stores with the launch of a frozen sausages line.
The sausages are available in Tesco stores in Wales, marketing manager Claire Conway said.
The company manufactures sausages for foodservice customers but the launch is the first time it has supplied the product into the retail channel.
The 720g bags contain 16 pork sausages. The product has a recommended retail selling price of GBP3.20 (US$5.48). On promotion, the bags will be offered at two for GBP5 or 50p off.
Peters, which produces a range of lines including pies and pasties, generates half its sales in each of the retail and foodservice sectors.
Asked if Peters was upping its investment into the retail channel, Conway said the company already had a specific team in place to "drive growth" in the sector.