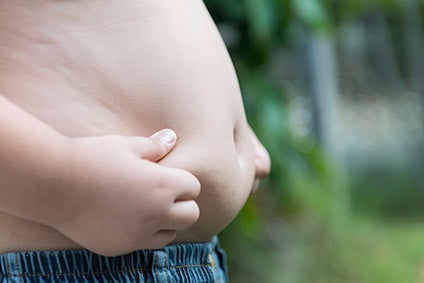 The UK government reportedly plans to announce stringent measures to combat unhealthy lifestyles within a matter of weeks and they may include a ban on promotional deals for junk foods.
Opposition parties have apparently backed the plans of Prime Minister Theresa May, The Times newspaper reported, quoting sources, who said the crackdown on tackling obesity in the UK may encompass prohibiting buy-one-get-one-free deals on unhealthy foods.
Television adverts on junk foods before the 9pm evening watershed will also be included in the package of measures – which reportedly add up to 13 in total – along with preventing celebrities from endorsing fatty or sugary products, the sources said.
Labour, the Liberal Democrats and the National Scottish Party have warned PM May not to back down on the plans currently being drawn up in Downing Street, the newspaper said.
Measures backed by UK political parties would show the country's politicians are turning to regulation after laying down voluntary industry targets in in recent years on salt, sugar and, most recently, calories.
In 2016, Public Health England announced a target for industry players to cut the sugar content in nine food categories by 20% before the decade's end. And by the middle of this year, a goal will take effect to lower the calorie content in 13 products by the same percentage margin by 2024.
Nevertheless, the UK's Food and Drink Federation said the industry needs more time to adjust to the obesity-fighting measures already announced before the government takes further action.
Tim Rycroft, the body's corporate affairs director, said in a statement: "It is much too early to be considering additional regulation until we can clearly judge progress on sugars and calories."
He continued: "We are just one year into the sugars programme (and the calories programme has not yet even begun). But we know this can work because our member companies have already reduced salt in their products by a further 11.4% since 2012, building on more than 15 years of steady reformulation work."
Rycroft said that while the UK food and drinks industry is putting its weight behind efforts to tackle unhealthy eating, specific consumer groups need to be targeted instead of across-the-board, wide-sweeping measures.
"Childhood obesity rates are too high across the UK but it is the stark differences in rates between the least- and most-deprived children that most urgently needs to be tackled," he added.
"It is time for [the] government to resist calls for headline-chasing measures that affect all consumers and instead to invest money behind specific, targeted measures for those people and areas most affected by obesity."
A spokesperson at Public Health England told just-food it was too soon to make any comment on the new government plans.