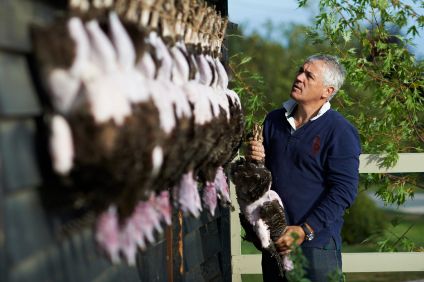 KellyBronze, a UK poultry specialist, has said Brexit could mean it having to drastically downsize the business.
Managing director Paul Kelly said the end of European Union freedom of movement rules – under which workers from the bloc's member states can be employed in the UK – would be devastating for his business.
Kelly said some 80% of his workforce is made up of EU nationals doing work such as plucking turkeys in the run-up to Christmas. Brexit threatens to end unskilled or semi-skilled employment migration between the UK and the EU.
"Without access to the European labour market we will get nowhere," Kelly said. "If we don't get the labour we need our business will be 20% to 30% of the size it is now."
As a defensive measure against Brexit, KellyBronze – based in Essex in south-east England – has already moved some production abroad.
"We have shut some production in Scotland and moved it to Germany in the last three to four months," Kelly said.
The company had previously been producing eggs in the UK and shipping them to Europe.
Kelly and his family have been rearing turkeys for nearly half a century and its UK business is worth GBP15.3m (US$20.1m) in annual sales.
The company has also expanded internationally. It has a 30% stake in an organic meat joint venture in Germany worth EUR28m (US$32.2m) in annual sales and in 2014 it acquired a farm at the foot of the Blue Ridge Mountains in Virginia in the US.
Overseas business is likely to become an even bigger priority for the company after Brexit.
Kelly said prior to freedom of movement the business couldn't find local people to employ and he believes that the situation has deteriorated since then.
"They [local youngsters] all want to go to university now. They don't want to pluck turkeys," he said.
"We are totally and utterly dependent {on foreign labour]. Without it, we will have to downsize the business massively and concentrate on Germany and America. It's a real shame."