UK discount retailer Poundland has added around 100 products to its grocery stable.
The range, which adds to 252 existing lines, includes Del Monte fruit juices, Whitworths brown sugar, Kellogg's Cornflakes and Heinz soup.
Each product is priced at GBP1 (US$1.60) and the retailer is offering a number of multi-offers at prices such as two for GBP1, three for GBP2, four for GBP3.
Related Companies
Preservative and Antioxidant Blends for Food Engineering
Flat and Hollow Wafer Machines and Production Plants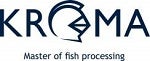 Fish Gutting and Filleting Machines