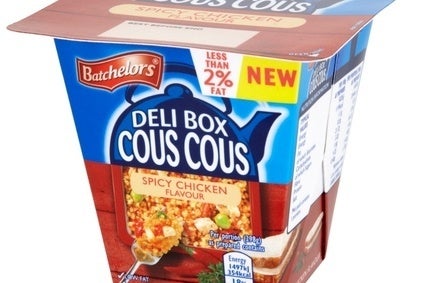 Premier Foods plc is rolling out two Cous Cous lines as part of its Batchelors Deli Box range to try and combat "the negative associations with pot snacks as an unhealthy choice".
The Cous Cous Spicy Chicken and Roasted Vegetable lines aim to provide a convenient but healthy option as each box contains less than 2% fat.
"We launched Batchelors Deli Box to specifically appeal to women and their busy lifestyles," said Jess Ali, category marketing director for Batchelors.
"The new Cous Cous variants are the perfect extension to this range as they offer women a wider selection of lunchtime choices. They are suited to the demanding daily routines of busy female professionals and mums needing a delicious, yet quick and convenient lunch or snack," she added.
The new range will launch in supermarkets across the UK in August at a RRP of GBP1.19 (US$2.02).