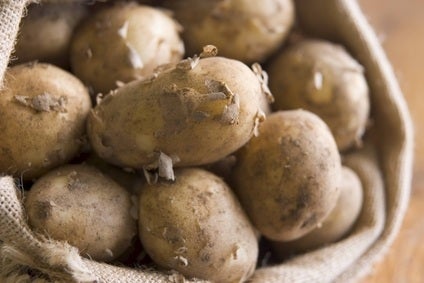 Produce Investments, the UK produce supplier, has secured a deal to buy local firm The Jersey Royal Company for GBP15m (US$25.2m).
After months of talks, Produce Investments, the parent company of UK potato supplier Greenvale, announced the deal this morning (16 May).
Barrie Clapham, Produce Investments' chairman, said: "It takes the company into a very significant sector of the potato market and we are both excited and confident about the future earnings potential."
Jersey Royal supplies the potato of the same name from the island of Jersey to retailers in the UK. It also has a subsidiary in Kent that supplies grocers with potatoes sourced from the county.
Produce Investments said the Jersey Royal acquisition would "strengthen" its range and "broaden" its customer base.
"JRCL has historically sold potatoes into a majority of the main UK retailers which should help diversify the company's customer risk profile and may provide cross-selling opportunities," the company said.
It also said Jersey Royal would "enhance" its planning and strategy with access to the "earliest season potatoes".
In a second announcement, Produce Investments confirmed it would close one of its own three main potato packing sites after the end of a consultation period with staff.
Produce Investments signalled in March it was looking to close the packing site at Tern Hill. The site will shut in August.
Meanwhile, Produce Investments said it it had raised GBP6m – before costs – through the issue of over 2.7m shares at 220p each.