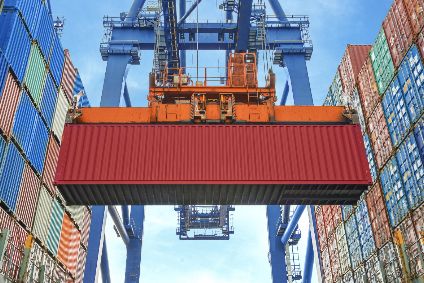 The UK today (15 August) set out its ideas for the post-Brexit customs arrangements between the country and the EU, with London asserting the proposals would "avoid a cliff-edge" for businesses in both markets.
The UK government has said the country would not remain in the EU customs union when it leaves the bloc. Business had been calling for clarity on what type of system the UK wanted to replace the existing arrangements.
This afternoon, London put forward two models of how post-Brexit customs could look. One is what the UK calls "a highly streamlined customs arrangement", which would continue some of the structures currently in place, see the implementation of unilateral processes that would be negotiated and use "technology-based solutions to make it easier to comply with customs procedures".
The second approach put forward by the UK, which London admitted is "innovative and untested", would see the country "align our approach to the customs border in a way that removes the need for a UK-EU customs border". Under this proposal, London suggested one method could "involve the UK mirroring the EU's requirements for imports from the rest of the world where their final destination is the EU".
Under the UK's proposals, while both sides implement the new customs arrangements, both markets should introduce "a model of close association
with the EU Customs Union for a time-limited interim period".
However, during this interim arrangement, the UK would still look to negotiate its own trade deals – which it cannot do as a full member of the EU customs union.
David Davis, the UK's Secretary of State for Exiting the European Union, said: "The approaches we are setting out today will benefit both the EU and UK and avoid a cliff-edge for businesses and individuals on both sides. The way we approach the movement of goods across our border will be a critical building block for our independent trade policy. An interim period would mean businesses only need to adjust once to the new regime and would allow for a smooth and orderly transition."
However, Guy Verhofstadt, the European Parliament's Brexit coordinator, described the UK's proposals as a "fantasy".
To be in & out of the Customs Union & "invisible borders" is a fantasy. First need to secure citizens rights & a financial settlement

— Guy Verhofstadt (@GuyVerhofstadt) August 15, 2017
Ian Wright, the director general of UK industry body the Food and Drink Federation, said the "single point of change" between pre- and post-Brexit arrangements would "help to minimise unnecessary disruption for businesses that have established trading relationships with the EU".
However, he added: "The real challenge will then follow in designing and negotiating a model that maintains these benefits beyond the transition period, delivering the same ease of trading that UK food and drink currently enjoys with the EU27, with zero tariffs and no new regulatory or other non-tariff barriers.
"As the UK's largest manufacturing sector, our success is inextricably linked to our ability to import and export raw ingredients and finished goods across borders. Nowhere is this more the case than with our Irish neighbours. We will be looking carefully at the detail of the paper and will continue working closely with Government to ensure the future customs model works for UK food and drink manufacturers, allowing them to maintain the quality, choice and value that consumers demand."