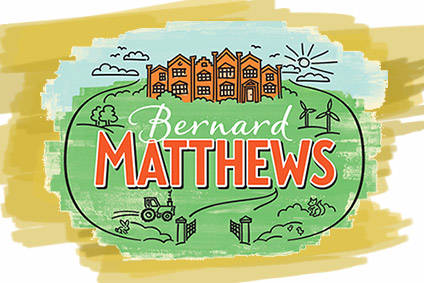 The UK's pensions regulator has confirmed it is "in contact" with trustees of the Bernard Matthews pension fund over reports Europe's largest turkey producer is about to be sold – with Boparan Holdings-owned 2 Sisters Food Group understood to be one of two potential buyers.
The regulator's involvement came as UK MP Frank Field, who chairs the House of Commons Work and Pensions Committee, called for a probe into the sale, which could involve a "pre-pack administration deal" – where a buyer is lined up to take on a company's assets, but without liabilities such as its pension deficit.
A spokesperson for the regulator told just-food today (20 September): "We are aware of the situation at Bernard Matthews and are in contact with the trustees and the (UK's) Pension Protection Fund, but we cannot comment further at this stage."
However, the spokesperson said: "Where we become aware of a company insolvency, or that one might be imminent, we will consider the circumstances and if we identify risks to its pension scheme we may decide to investigate whether it is appropriate for us to use our powers to protect members' interests."
2 Sisters and Bernard Matthews' majority owner, private-equity firm Rutland Partners, have as yet declined to comment on the reports of an "imminent sale" of the company.
Frank Field told Sky News: "The new employer must not be allowed to get away with dumping the Bernard Matthews' pension scheme into which workers have paid. The Pensions Regulator needs to act robustly and quickly to stop such activities being mimicked by other asset buyers who wish to dump pension liabilities. We cannot have firms changing ownership at the price of pensions being dumped with the Pension Protection Fund – such dumping involves promises being broken, and the cuts in benefit that result."
A spokesperson for the Unite union told just-food it understood Bernard Matthews would be "making a statement later today". The spokesperson added: "Once that has happened, Unite will be issuing a press release in response."