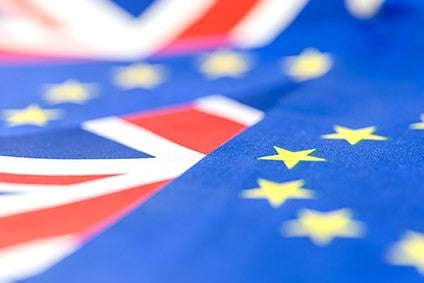 Government ministers are reportedly planning to relax post-Brexit border controls on food stuffs coming into the UK from the European Union amid concerns they could lead to shortages on supermarket shelves.
It is understood The Observer newspaper has been told by more than one source that Brexit minister Lord David Frost is considering allowing 'lighter touch' borders checks on imports from 1 April than have been planned, along with scaled down border inspections on another set of measures due to come into force on 1 July.
The plan could reportedly be put before the Cabinet this week for consideration, one source has said. According to the Guardian, a Downing Street source confirmed at the weekend that Lord Frost has instigated a review of the existing border check plans to avoid any further burden on UK businesses.
UK chancellor Rishi Sunak told the Observer last Friday (5 March) when asked about any planned changes to border controls: "We are working through these things with the joint committee and I think we are looking at everything. If there are problems we are trying to address them. The systems and IT are all on track but we are keeping everything under review to make sure it is all as smooth as possible."
Under existing plans, from 1 April all imports from the EU of animal region – meat and dairy for instance – along with plant-based foods would require full documentation to enter and be sold in the UK, including where necessary veterinary certifications. And from 1 July, all companies exporting to the UK would be required to submit customs declarations with physical checks at new UK customs centres also possible.