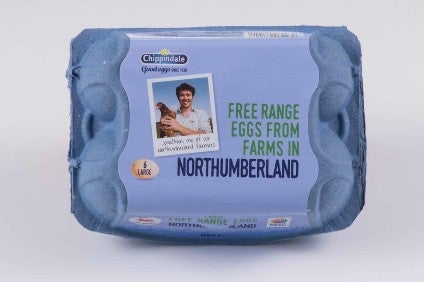 Morrisons, the UK 'big four' supermarket group, has acquired local free-range egg supplier Chippindale Foods for an undisclosed sum.
The all-Yorkshire acquisition adds to Morrisons already-extensive manufacturing network and, it suggests, become more competitive for customers on important everyday products.
It will also bring forward the date at which all Morrisons' eggs will come from non-caged hens from the current commitment of 2025.
Bradford-based Morrisons makes most of its own-label fresh food in 17 manufacturing sites and 491 stores, including bakery, seafood, meat and chilled, processed products.
It said the addition of the Knaresborough-based Chippindale Foods business will enable it to work closely with egg farmers to support a sustainable supply chain, the welfare of hens and the quality of their eggs.
Nick Chippindale, Chippindale's managing director, will stay with the business and the 54 staff employed at the firm's site at Flaxby, North Yorkshire, will become Morrisons employees.
Andrew Thornber, Morrisons' manufacturing director, said: "The addition of Chippindale Foods to our fresh food manufacturing business will give us the opportunity to build on our deep relationships with British farmers and become even more competitive for our supermarket and wholesale customers."