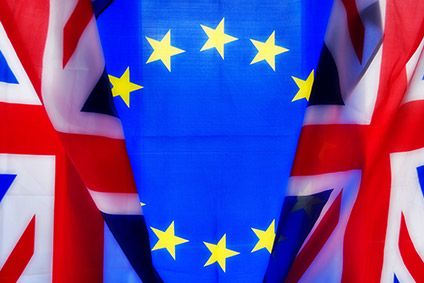 It is urging parties to take a "long-term pragmatic approach" to finding a solution to the province's problems.
Supermarkets and their suppliers have complained about the difficulty of supplying outlets in Northern Ireland from the UK mainland since the country's withdrawal from the EU came into force at the beginning of January.
They have cited additional paperwork and administration and border checks for slowing down trade. Northern Ireland, which shares a land border with EU country the Republic of Ireland, is effectively still treated as an EU member state when it comes to trade with the rest of the UK under the terms of the Brexit Withdrawal Agreement and the Northern Ireland Protocol.
And things could get worse for suppliers to the province as additional 'Irish Sea border checks' for food products are due to be introduced. The UK government is proposing to phase these in in four stages from October but the EU has yet to agree to that proposal.
The UK's Brexit minister David Frost has accused the EU of "point-scoring" over the Northern Ireland protocol and hinted that the UK would take unilateral action if needed.
In a hard-hitting newspaper article at the weekend, he accused the EU of trying to treat goods coming from mainland UK into Northern Ireland "in the same way as the arrival of a vast Chinese container ship at Rotterdam".
Meanwhile, in an article published today (17 May), the London-based The Guardian newspaper reported that the UK has ruled out a food standards alignment deal that would have done away with 90% of border checks and instead wants to phase in border checks on food. Phase one from 1 October would involve health certificates on exports of fresh meat while phase two, from the end of January, would cover dairy products.
Phase three would cover fruit and vegetables and pet food, and phase four would cover ambient foods, products with a short shelf life and high-risk foods not of animal origin.
The Guardian quoted an EU spokesperson as saying: "Every step of the way the EU has tried to enhance dialogue and to work constructively with the UK at technical and political level to find solutions, in line with the protocol, regarding outstanding implementation issues."
But with the two sides seemingly some way from reaching agreement, the BRC has called for a summit between major supermarket group, the UK government and the EU to thrash things out
In a statement sent to Just Food, Andrew Opie, director of food and sustainability at the BRC, said: "We have always argued for a long-term pragmatic approach to checks and paperwork on food moving from Great Britain to Northern Ireland; one that recognises the need for EU import controls but does not add unnecessary bureaucracy and costs, reducing choice for Northern Ireland consumers.
"EU and UK officials should urgently sit down with the major supermarkets to understand the issues and agree robust and practical controls which work for households across NI."