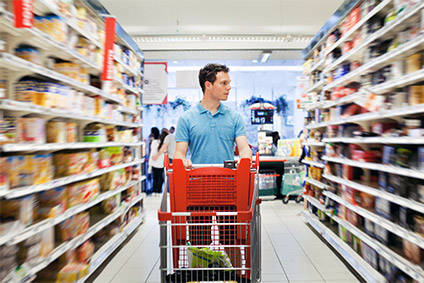 UK food firms lost nearly GBP100m (US$129.7m) in revenue from new product development over the past year as supermarkets continued to cut the range of brands they stock, according to a new study.
Research by IRI said the number of items stocked by supermarkets across the UK fell by 5.7% over the 12 months to the end of February 2017.
IRI's study indicated "sales from branded new products were down by 6.5%… which equated to losses in revenue from new product development of GBP99.6m".
New branded items launched in the UK in the last year were down 8.4% over the previous year and "the number of new private-label items launched also fell, but at a much slower rate of 2%", the study said.
An average of 930 fewer products were available to shoppers in their local supermarket, the study said.
IRI claimed only one in every seven new products launched achieved more than 75% distribution across the major UK supermarkets in the last year. It said half of all new products achieve more than 33% distribution.
Tim Eales, IRI's strategic insight director, said: "Manufacturers are caught in a downward spiral that is becoming harder to climb out of. The challenge of achieving a sales rate for new product launches, that is greater than most of their direct competitors, makes most of them vulnerable to delisting in some stores."
Eales urged manufacturers and retailers to "work together… optimising their range with the best NPDs to ensure consumers get the right choice of what's new".
IRI said it analysed 3,500 new branded products launched in major supermarkets, excluding discounters, between February 2014 and February 2017. The study covered products launched across more than 300 grocery categories including food and confectionery.
IRI warned last year the number of product launches in UK retail stores was "falling significantly" as major retailers cut their ranges to remove slower selling items.