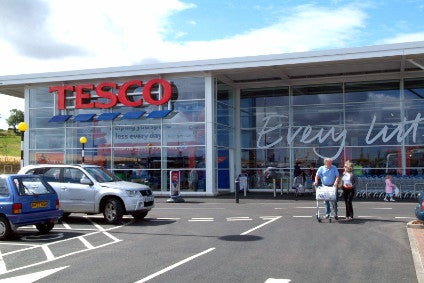 The UK's largest grocer, Tesco, and fellow retailer Marks and Spencer have admitted to stockpiling quantities of food ahead of the UK's departure from the European Union on 29 March.
Supermarket bosses said it would not be possible to store fresh food but they are banking up supplies of tinned food as a hedge against a no-deal Brexit.
A number of UK food manufacturers, including Premier Foods and Baxters, have already admitted to stockpiling either ingredients or finished products in case there are shortages of supplies or hold-ups at the border after Brexit.
Tesco chief executive, Dave Lewis, answering a question following the release of trading results covering the Christmas period, said the supermarket group has been staging talks with its suppliers and increasing stocks of long-life groceries.
"We looked at the life-cycle and production of product categories that matter most to customers and sat down with all suppliers to discuss their production capability, where they hold stock and if we can help them hold it," he said.
"It's not possible to do that sort of thing on fresh food, so that's where the pinch point would be if there were to be a no-deal."
Marks & Spencer, the UK's The Guardian newspaper reported, said its own Brexit planning committee had "upped the ante" and started to make a "few real choices".
The chief executive, Steve Rowe, said: "We have taken some additional long-life stuff but our food business is 70% fresh and anything that slows down will contribute to cost and waste."