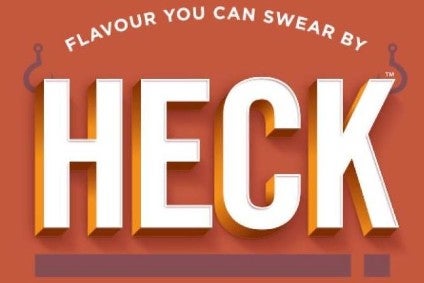 UK-based sausage manufacturer Heck Food is channelling GBP4m (US$5.1m) into a plant in north-east England as the company prepares a new product launch into Germany.
Heck is investing the funds in its facility in the town of Kirklington, North Yorkshire, building on a GBP3.5m cash injection into a new site in Sinderby last year, a move that created 50 jobs.
Founded in 2013 by husband and wife team Andrew and Debbie Keeble, Heck is seeking to expand production capacity at Kirklington with the addition of 60 new staff to support the opening of an international mail-order business and the launch of its "Heckfurter" – a healthy version of a frankfurter – into the German market next year.
While Heck's mail-order business is a new development to reach out to overseas customers, its foray into Germany marks the company's first physical presence outside of the UK.
Jamie Keeble, the son and company sales director, said of the recent expansion plans and mailing service: "We will be investing in more German machinery in our factory and can now get bangers to Berlin as fast as we can get sausages to Southampton. We are looking forward to taking our tasty range to kitchen tables across the continent."
Heck's product range includes chicken sausages, meatballs and burgers, and this month it launched into the plant-based category with a four-strong gluten-free line-up: Sweet Fusion, The Beet Goes On, Super Greens and Bollywood, all of which are vegetarian and vegan-friendly.
The company has just secured fresh listings with online retailers Ocado and Amazon. Heck's products were already carried on the shelves of the UK's major supermarkets including Tesco, Sainsbury's, Asda and Waitrose.
Sales director Keeble added: "Our approach to tasty, quality food continues to be a winner and we have had increased listings across all national retailers this year in addition to launching on online retailers such as Ocado and Amazon fresh. Our vegetarian launch has also been a complete hit and we continue to be much loved by the fitness and slimming community with our tasty chicken burger and sausage range."