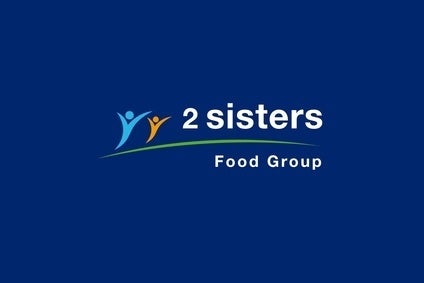 Poultry manufacturer 2 Sisters Food Group is facing a second investigation from the UK Food Standard Agency after health minister Jeremy Hunt ordered a probe into two of its plants.
The FSA has been ordered to carry out a second assessment of the Llangefeni and Anglesy sites, just 24 hours after it gave the firm the all-clear.
The move follows a report in The Guardian alleging 2 Sisters was guilty of hygiene breaches that could increase the risk of spreading campylobacter at the production facilities. The newspaper published pictures of a 2 Sisters plant where a mechanical breakdown led to high-risk material including "feathers, guts and offal piling up for hours" while production continued.
2 Sisters issued a statement earlier this week (23 July) saying the allegations were "untrue, misleading and inaccurate".
"There is no campylobacter contamination or problems at our sites, as confirmed by multiple independent external audits and our own rigorous testing. We strongly deny and defend ourselves against these allegations.
"The video contained in the article is inconclusive and does not prove the inexperienced undercover reporter's claims (that chicken from the floor was processed for human consumption) are correct," it added.
The FSA said yesterday (24 July) it was "content with the way the vet working for the FSA and the food business dealt with a situation that arose from an unavoidable mechanical breakdown".
However today, the FSA launched a subsequent investigation at the sites.
"We want the public to feel reassured that the food they buy is safe. The Food Standards Agency has reviewed The Guardian's evidence and found no risk to public health.
"However, to make doubly sure, the FSA has agreed, at the request of the Secretary of State, to conduct a full safety audit of the facilities. They will start in the next 24 hours and report back shortly," a spokesperson told just-food today.
2 Sisters declined to comment further on the matter.