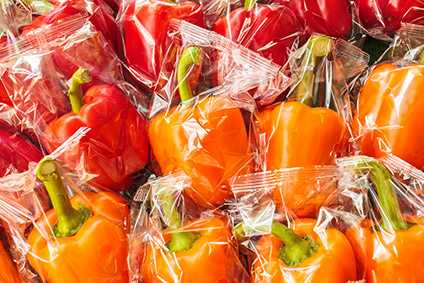 The UK government is joining with businesses to invest around GBP200m (US$249.8m) in an initiative aimed at cutting single-use plastics in packaging.
It is hoped alternative forms of packaging will emerge from the project including using plants and wood chippings instead of plastic, with the government set to contribute GBP60m on top of the GBP149m investment from businesses. Plants have also been tipped to potentially replace oils to make plastics, thereby reducing the carbon footprint.
The initiative is part of the UK's Clean Growth Challenge with the investment coming under the Industrial Strategy Challenge Fund.
"Funding could be used to find ways to cut waste in the supply chain, develop new business models and create new sustainable recyclable materials," according to a government statement today (22 July).
Professor Sir Mark Walport, the chief executive of UK Research and Innovation, said: "Plastic pollution is a global crisis that affects our oceans and our land. The new investment through the Industrial Strategy Challenge Fund will establish the UK as a leading innovator in smart and sustainable plastic packaging solutions, delivering cleaner growth across the supply chain, with a dramatic reduction in plastic waste entering the environment by 2025."
UK retailer Sainsbury's and Anglo-Dutch consumer goods giant Unilever have signed up to the project, according to the statement.
Unilever's research and development head, Richard Slater, said: "Unilever is actively working to reduce the impact of its plastic packaging. Many of the key challenges we face can only be overcome by working in partnership and across the whole system. It's great to see industry and government coming together to find innovative solutions – as part of the 'Smart Sustainable Plastic Packaging challenge.'"
Around 80 million tonnes of plastic packaging is produced annually and that figure is expected to triple by 2050 unless alternatives are found. "After a short first-use cycle, 95% of plastic packaging is lost to the economy," the statement noted.