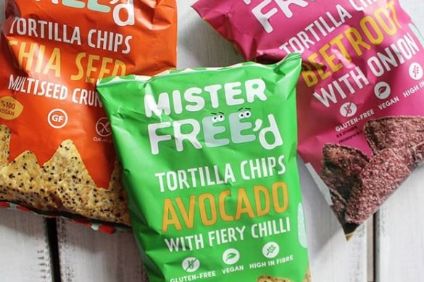 Freed Foods, a fledgling UK snacks supplier, has attracted investment from local private-equity house Panoramic Growth Equity.
The London-based Freed Foods, which owns the Mister Free'd brand, will receive GBP1.5m (US$1.9m) to fund expansion in the UK and France. The size of the stake Panoramic Growth Equity will own in Freed Foods was not disclosed and the private-equity firm had not returned a request for clarification at the time of writing.
The company, set up in 2013, has listings with major French grocers including Carrefour and Casino's Monoprix. In the UK, Freed Foods' sells to retailers including Planet Organic, Budgens and WH Smith. More listings with "major UK retailers" are to be announced "in the coming months", according to a statement announcing the investment.
David Ventura, a co-founder and director at Freed Foods, said: "The company has grown quickly in recent years, so we are delighted to complete our Series A investment which will allow us to fuel our continued expansion. We look forward to working with Panoramic who share our vision and will be great partners as we continue to build the brand."
The investment will be used to fund sales and marketing, as well as new product development.
David Atkinson, a senior investment manager at Panoramic, will join the Freed Foods board. He said: "Freed Foods has done an excellent job of bringing their products to supermarket shelves across Europe and the UK in a short space of time. We share a vision that the snacking market will continue to evolve towards a wider variety of healthy, free from products reflecting changing consumer tastes towards healthier lifestyles."