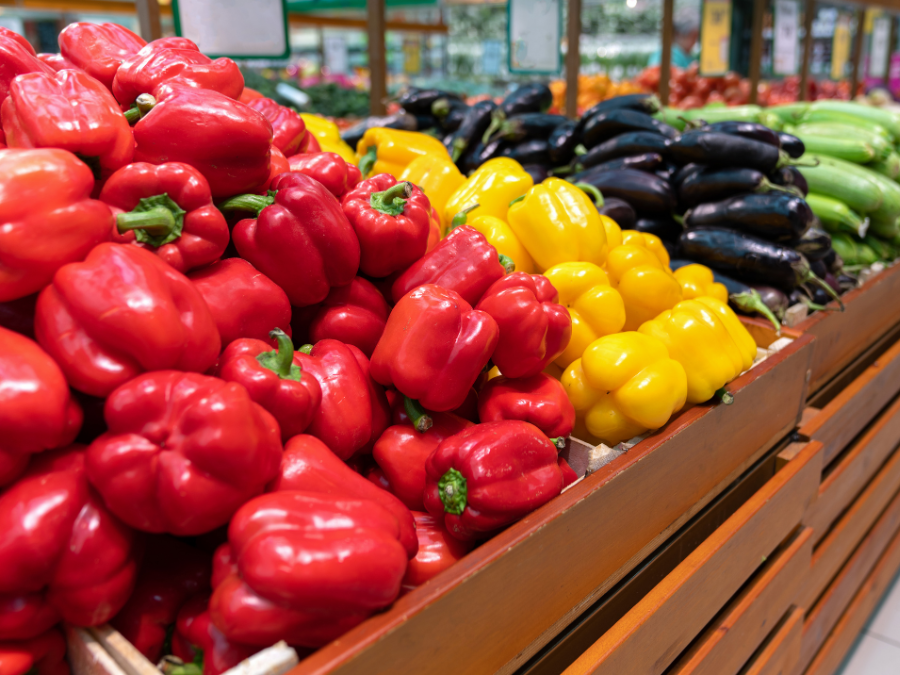 UK supermarket chain Morrisons is again rationing sales of peppers in its stores following pressures on supplies.
The supermarket has limited sales of peppers for each person but hopes to lift the restrictions in the next week or so amid signs of improvements in its supply chain. The constraints on supply are thought to be due to poor weather in Spain.
Just Food has approached Morrisons for confirmation of the limit per customer and how many stores are affected.
In a statement to Just Food, Lee Stiles, secretary of the Lea Valley Growers Association (LVGA), which represents members throughout an area close to London that has been dubbed the UK's "cucumber capital", said: "Shoppers should expect to find shortages of many fresh produce lines throughout the year as British farmers and growers produce less and less food.
"Supermarket price wars have driven British producers out of business and the increasing reliance on imported food reduces the UK's levels of food security. The slightest interruption to overseas crop growth such as weather changes or market price increases leave Britain at the back of the queue for foreign suppliers."
A spokesperson for Sainsbury's confirmed the supermarket has not implemented purchase limits. Just Food has approached Tesco, the UK's largest grocer, for comment.
Morrisons was among the UK retailers that moved to ration sales of certain fresh produce items earlier this year. At the time, the British Retail Consortium, which represents the country's grocers, said bad weather in Spain and Morocco was hurting supplies.
However, others in the sector point to other factors at play such as the impact on trade flows of Brexit, sky-rocketing energy prices discouraging local production and UK major retailers competing with German discounters leading to farmers being squeezed on prices.