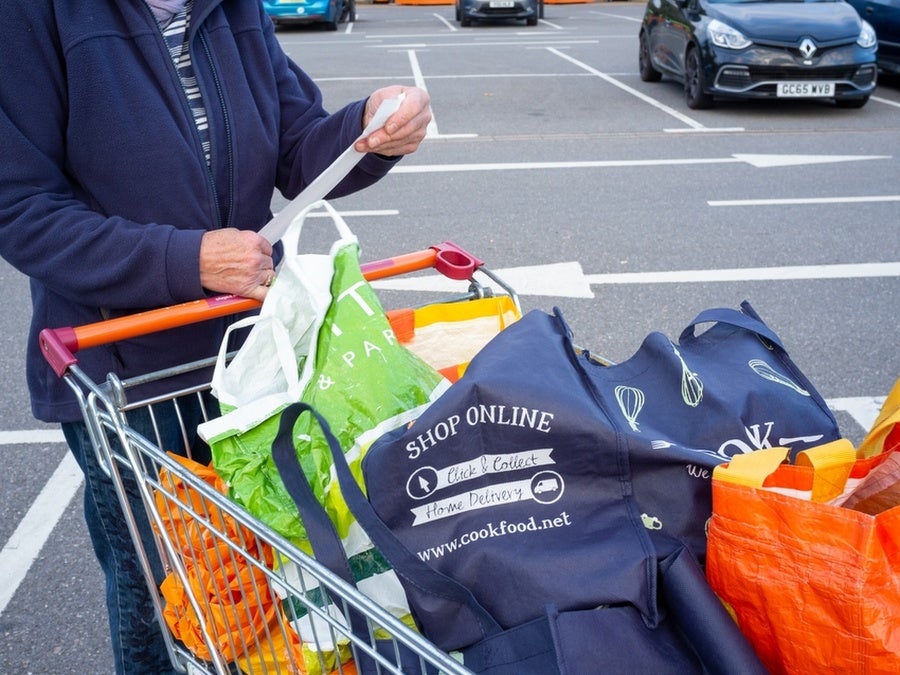 The British Retail Consortium (BRC) is arguing that the UK government's plans to implement grocery price caps in supermarkets will not help ease the cost-of-living crisis.
The government is said to be "drawing up plans" for retailers to introduce price caps on essential grocery items including bread and milk, according to the Daily Telegraph newspaper.
The UK price cap on basic food items is reportedly at a "drawing board stage". An unnamed source told the newspaper: "The pressures are such that we are working with retailers on anything that can be done at their end to bring down prices for consumers."
The government has reportedly emphasised that retailers would be able to choose which items would be capped, similar to the voluntary agreement which operates in France.
Just Food understands that government ministers have not yet met with supermarkets in relation to any price control scheme.
Andrew Opie, director of food and sustainability at the BRC, argued the introduction of essential food item price caps will not make "a jot of difference to prices."
He said: "High food prices are a direct result of the soaring cost of energy, transport, and labour, as well as higher prices paid to food manufacturers and farmers. Yet despite this, the fiercely competitive grocery market in the UK has helped to keep British food among the most affordable of all the large European economies.
"Supermarkets have always run on very slim margins, especially when compared with other parts of the food supply chain, but profits have fallen significantly in the last year. Even so, retailers continue to invest heavily in lower prices for the future, expanding their affordable food ranges, locking the price of many essentials, and raising pay for staff.
"As commodity prices drop, many of the costs keeping inflation high are now arising from the muddle of new regulation coming from the government. Rather than recreating 1970s-style price controls, the government should focus on cutting red tape so that resources can be directed to keeping prices as low as possible."
A new report from the BRC and a research organisation shows that food inflation marginally eased in May but remained the second-highest inflation rate in the food category on record.
The report showed that food inflation was at 15.4% in May, down from 15.7% in April.
Helen Dickinson, chief executive of the BRC, said that despite overall shop price inflation rising slightly in May, households will welcome food inflation beginning to fall.
She said: "The slowdown in inflation was largely driven by lower energy and commodity costs starting to filter through to lower prices of some staples including butter, milk, fruit and fish. Conversely, the price of chocolate and coffee rose off the back of the on-going high global costs for these commodities."
She added: "Fierce competition between supermarkets has helped keep British food among the cheapest of the large European economies. While there is reason to believe that food inflation might be peaking, it is vital that government does not hamper this early progress by piling more costs onto retailers and forcing up the cost of goods even further. The biggest risk comes from policies such as the incoming border checks and reforms to packaging recycling fees."