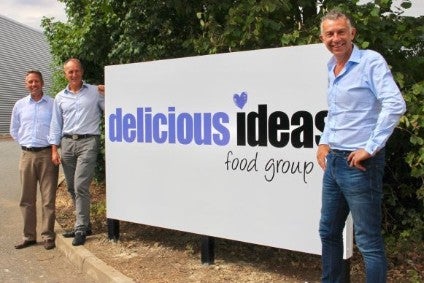 UK-based confectioner and snacks business Delicious Ideas Food Group has acquired the private-label firm Barnack Confectionery for an undisclosed sum.
Founded in 1991 as Sweet Ideas before changing its name, family-owned Delicious Ideas Food Group said the two Peterborough-based companies will be amalgamated and Barnack Confectionery dissolved. The acquisition adds own brand and gifting options to the firm's off-the-shelf division and increases its market share in the retail sector. It is also a foodservice supplier.
Delicious Ideas' portfolio includes gluten- and sugar-free, vegan protein bars and "veggie-friendly" products taking in brands such as Snackideas, Snackboost and Deliciousideas Popcorn. The company also has an own-label contract packaging facility – Manasty Packing Ltd.
The company has a turnover of GBP7.5m (US$9.9m) and supplies customers in the UK and Ireland, Germany and Austria, a spokesperson confirmed to just-food. Delicious Ideas also has plans to launch in France, Belgium and the Netherlands in 2019 and is currently bidding for business in Canada.
Chief executive Jonathan Potter commented on the acquisition: "It's the most ambitious step we've taken since building our own in-house packaging factory ten years ago. For a long time, we've desired a presence in the high street retail and convenience sectors, to add to our core foodservice client base and the Barnack acquisition was the perfect fit. We now have a true end-to-end retail and foodservice brand and own-brand solution for our customers."
Delicious Ideas' retail customers currently include Superdrug, gift and greeting-cards chain Clintons and fashion retailer New Look, although it has yet to break into major UK supermarkets. However, the company spokesperson said it is in discussions with Morrisons, who the firm has supplied before, along with Tesco.
In foodservice, the company supplies Brakes, Bidfood, Compass Group, Sodexo, WSH Group and Elior, among others.
Delicious Ideas plans to launch a vegan bakery and vegan sweet range in August: Vegan Traybake, a frozen range of products, and vegan gummy sweets under its Sweet Ideas range.