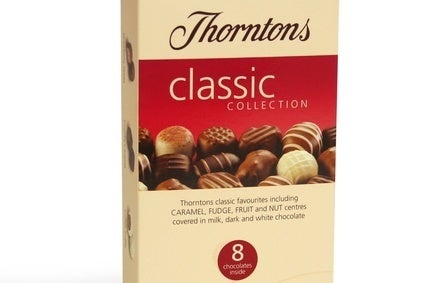 UK confectioner Thorntons has reported flat annual sales, with a decline in its retail stores offsetting growth from its FMCG arm, which sells to customers including supermarkets.
The FMCG division saw UK sales up 9.9% and international sales rise 5% against last year. However, Thorntons' retail sales fell 5.6%.
CEO Jonathan Hart said the marketplace remained "competitive" but he was confident the firm's strategy to close underperforming stores and focus on the profitability of the store was the right one.
Analyst firm Investec Securities said Thorntons' retail business remained "marginally above" FMCG by absolute revenue contribution but it expected this balance to change in future years.
Last week, Thorntons said it should hit market expectations for annual pre-tax profits of GBP7.1m (US$12.2m). In the previous financial year, it booked pre-tax profits of GBP4.7m.