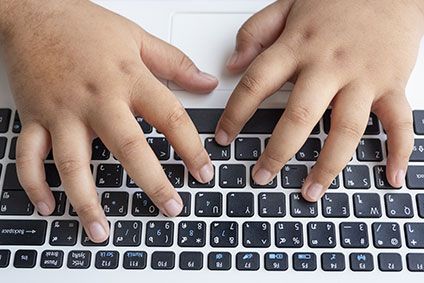 The UK government is reportedly set to tear up plans to ban online adverts promoting food high in fat, sugar and salt.
A report from The Sun newspaper said on Friday the proposals, announced last year, are to be dropped.
In November, the UK government put its proposals out to consultation with industry and other stakeholders. The consultation ran to 22 December and government officials have been looking at the feedback received.
Approached by just-food, the UK's Department of Health and Social Care declined to comment. It is understood the department plans to publish the findings of the consultation shortly, although it is unclear when that could be.
Industry bodies have criticised the proposals. In November, UK manufacturers, the foodservice sector and advertisers wrote to Prime Minister Boris Johnson, arguing the plans would "disproportionately impact" small- and medium-sized businesses.
In the letter, the industry representatives agreed "products high in fat, salt or sugar should not be targeted at children" but argued advertisers have "sophisticated online tools … to aim their advertisements at adult audiences".
They also expressed concern the proposals would "police how producers describe their products on their own websites and social media channels, despite previous assurances that the Government had no interest in doing this".
In response to The Sun's report, which cited what the newspaper called "Whitehall insiders", UK trade body The Food and Drink Federation declined to comment.
Health professionals have expressed concern at the prospect of the Government reversing its plans.
Dr Emma Boyland, senior lecturer in appetite and obesity at the University of Liverpool, said such a move would be "hugely disappointing".
Hugely disappointing if UK Govt. are ditching the planned online food marketing ban.

Impact assessments that force thinking into a simple caloric value are so problematic in this space, there is so much more to consider (norms, cultural values, meal patterning, brand loyalty…)

— Dr. Emma Boyland (@EmmaBoyland) March 28, 2021
Adam Briggs, senior policy fellow at UK charity The Health Foundation, tweeted: "If this is true, it is so disappointingly short-sighted."
The UK, meanwhile, today announced the creation of a new unit to focus on public health issues including obesity once current agency Public Health England is dismantled.
The Office for Health Promotion, which will sit within the UK's Department of Health and Social Care, "will lead national efforts to improve and level up the health of the nation by tackling obesity, improving mental health and promoting physical activity", the Government said.
Johnson said: "The new Office for Health Promotion will be crucial in tackling the causes, not just the symptoms, of poor health and improving prevention of illnesses and disease. Covid-19 has demonstrated the importance of physical health in our ability to tackle such illnesses, and we must continue to help people to lead healthy lives so that we can all better prevent and fight illnesses."
Public Health England will cease operations later this year. The agency has faced criticism in UK government circles for its response to the Covid-19 pandemic.