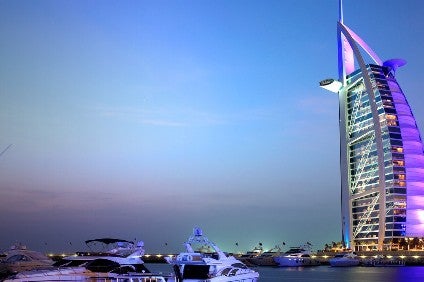 The UK government has revealed plans it hopes will ensure the country's food and drink industry and agriculture sector bounce back successfully from the impact of coronavirus, with an emphasis on overseas trade opportunities.
A multi-departmental initiative encompassing the UK's Department for Environment, Food & Rural Affairs (Defra), Department for International Trade (DIT) and UK Export Finance, will see a package of measures introduced which are designed to "turbo charge" the nation's food and drink industry as the world recovers from coronavirus.
The Government said the plan will provide "unprecedented help" for small and medium-sized enterprises (SMEs) and "allow them to capitalise on trade agreements being negotiated by the DIT with Japan, US, Australia and New Zealand".
It said the plans have been designed in conjunction with business and the devolved administrations, and will offer immediate support to help businesses in the industry grow their trade activity overseas.
Proposals include an overseas virtual buyer trial, a 'Smart Distance Selling Process', and a package of 'Ready to Trade' Exporting Masterclass webinars.
It is launching an SME E-commerce Accelerator Pilot in an attempt to "increase the level of international e-commerce backing for SMEs in the food and drink industry".
The plan will also see the introduction of Defra's first Agri-food Counsellor serving the Gulf region. In this new role, they will support the UK's food and drink industry and represent the interests of UK businesses already exporting, or planning to export, to the region.
Graham Stuart, the UK's Minister for Export, said: "More trade is absolutely critical to helping the UK's agriculture, food and drink industry recover from the impact of coronavirus.
"The package of measures we have announced today will support 'bounce back' in exports, and help our world-class producers and manufacturers increase trade with the rest of the world. It will also get the industry ready to capitalise on the opportunities that are being opened up by the series of free trade agreements that my department is negotiating around the world."
Ian Wright, chief executive of UK industry body The Food and Drink Federation, said: "Support on this scale from UK Government is extremely welcome at this uncertain time.
"The package of measures is testament to the close and long-running work between FDF, DIT and Defra to boost our exports performance. Our success in restarting and expanding exports will be absolutely vital in aiding the UK's post-Covid economic recovery."
Last month, the FDF reported a 12.7% fall in the UK's food and drink exports during the first quarter of 2020, compared to the corresponding period a year earlier. Sales reached GBP5.1bn (US$6.33bn)
The trade association said sales to EU countries were "the hardest hit", with sales to the bloc down 17.4% to GBP3.1bn. The FDF pointed to "the immediate impacts of Covid-19 and subsequently the closure of the hospitality sector".