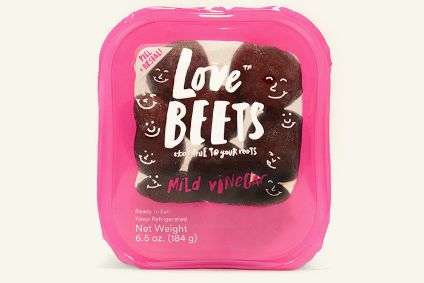 G's Group, the UK salad and vegetable supplier, has revealed that Guy Shropshire will be its new CEO, replacing his father John, who will become chairman.
The succession planning will see the younger Shropshire take the reins of the family business on 1 May.
He has worked for the family business since 2009, heading up G's North American and European businesses and founding its Love Beets brand, which was launched in the UK market in 2019.
The new CEO is the third generation of the family to take charge of the business since it was founded in 1952 by his grandfather and namesake, Guy Shropshire.
G's Group, based in Cambridgeshire in eastern England, said John Shropshire, an industry veteran, will take up the role of executive chairman and will remain "well placed to offer guidance to Guy and all members of the G's Group board".
Guy Shropshire said: "The change in leadership will not be accompanied by a 'big bang' or sudden change in strategy. Instead, I wish to champion continuous improvement and a constant positive evolution, not revolution. We have a good business and we remain market-led, with a clear product-focused strategy."
He added: "I believe we have an ever-stronger value proposition, well-aligned to both the current and future market trends of our customers and consumers. Through a long-term commitment to our key strategic markets and range of core products, as well as by pushing the boundaries in new business development we will continue to drive the business forward."
G's Group supplies retailers and the wholesale and foodservice channels in the UK, the US and Europe from production facilities in Europe, the US and Africa. Its annual sales in 2019 were more than GBP500m (US$695.3m).