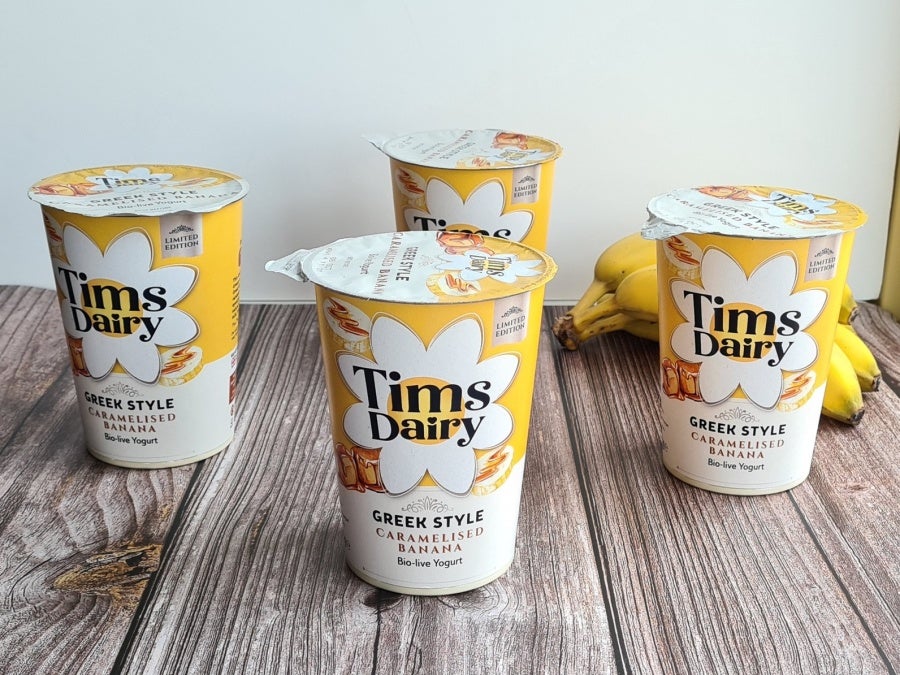 Greek-style yogurt brand Tims Dairy has increased its production capacity by almost 60% through investment in its UK dairy factory.
Production has increased from 180 tonnes a week to 280 tonnes at its site in Chalfont St Peter, Buckinghamshire, south-east England.
The development began four years ago when the old building was expanded, but internal work was held up due to Covid-19.
Speaking to Just Food at the IFE trade show in London this week (20 March), second-generation family member Bides Timotheou said they are running trials in the processing plant. "It's a matter of getting everything up and running now," he said.
"Our retail sales grew during the pandemic but the hospitality sector disappeared and it didn't cover the loss of hospitality," he said. "But we said that we were not going to let it stop our [expansion] plans – it just slowed us down. Now we are back to pre-Covid levels in the foodservice sector."
Tims Dairy has also removed plastic lids from its yogurt tubs, making a cost saving which has allowed it to absorb some of the current cost pressures. "We were able to make our products more competitive," Timotheou said. Around 95% of what the diary produces is yogurt, with other lines including sour cream.
The business sells its products in UK supermarkets Ocado, Waitrose and Asda and makes some own-label lines. Timotheou said its strategy is to focus on quality, which means careful growth management. "We are not strangers to refusing work if it doesn't fit our demographic or where we want to go. It's a luxury and we don't take it for granted. We feel that it is necessary for our survival.
"We do really believe in quality, not just of the products but also things like packaging and distribution."
Tims Dairy was founded by Timotheou's father and uncle in 1949 in London. It now employs 80 people. Timotheou runs it alongside his three brothers. "When we set up there was no yogurt in England," he says. Timotheou has worked across the business in sales, distribution and account management.
The dairy is now looking to outsource order picking and distribution for the first time in order to focus on manufacturing and save space in the dairy.
"We want to take the core of what we do and continue doing it well," Timotheou said. "We want to push further afield, for example national supermarket growth. And we have only scratched the surface of the foodservice sector so far. I think more growth will come there."
While it is not looking at immediate NPD, Timotheou said "never say never" to a plant-based line. "We would have to set up a completely new plant to do it and it is not in our immediate plans. The dairy expansion was held up by Covid and we want to see this bed in first. But, never say never, the world is changing!
"I think dairy is a shrinking market and the demand for plant-based is growing. But our sales are good and we are taking market share. We wouldn't make a plant-based yogurt for the sake of making one – it would have to be good or there's no point. But I think the demand is here to stay."
Tims Dairy has a small export market but Timotheou said the focus is on the UK. "We have not exhausted the market in the UK yet so we will focus on what's available here first," he added.